FROM

"

BUSH

BUNNY

BRENDA

"


DATE

:

NOVEMBER

18, 2023



ESTALESIA

FACING

MORE

CHALLENGES



Due to a reac­tion to a vac­cine, Estalesia's left thigh became very swollen and hot, requir­ing hos­pi­tal­iza­tion for

IV

antibi­ot­ic treat­ment. She was unable to move her painful leg for 3 days. The video shows how improved she is on her 4th day, as this is the first she has moved her leg vol­un­tar­i­ly.



Estrale­sia mov­ing her left leg for the first time since the reac­tion
https://youtube.com/shorts/mT6rzZXRbYg

We were expect­ing her release on Thurs­day morn­ing but received bad news instead.

MALARIA

HAD

RAISED

IT

'S

HEAD

AGAIN

! Thurs­day a.m., Estale­sia test­ed

POSITIVE

FOR

MALARIA

. Her red blood cell count was already down to 7 (from 10), mean­ing she need­ed a blood trans­fu­sion imme­di­ate­ly! This is her third trans­fu­sion in 4 weeks! She is only 6 months and 3 weeks old as her birth­day is April 22, 2023.



PLEASE

KEEP

HER

IN

YOUR

PRAYERS

,

AS

THIS

IS

VERY

SERIOUS

WHEN

ANYONE

HAS

TO

FIGHT

MALARIA

TWICE

IN

ONE

MONTH

WITH

3

TRANSFUSIONS

!

Note: The hos­pi­tal staff explained that this 2nd malar­ia is not a new case, but the same case as before. Seems it wasn't total­ly erad­i­cat­ed after the last 5‑day-treat­ment, even though it didn't show up on the malar­ia test. Round 2 of treat­ment is a must! That means anoth­er week in the hos­pi­tal at least.




HEAVY

RAINS

CAUSE

FLASH

FLOOD

DAMAGE

TO

OUR

WIDOW

'S

HOMES



Novem­ber 15 is offi­cial­ly the begin­ning of the rainy sea­son in north­ern Mozam­bique. On Novem­ber 13th, the first heavy rains were pre­dict­ed, but few took it seri­ous­ly, since it is usu­al­ly a light rain.

SURPRISE

!

IT

CAUSED

A

FLASH

FLOOD

! (Gul­ly wash­er to my fel­low Tex­ans.) Our orphan homes were pre­pared, but sev­er­al of our widow's homes were dam­aged, and need­ed emer­gency repairs as soon as the 2 days of rain had passed.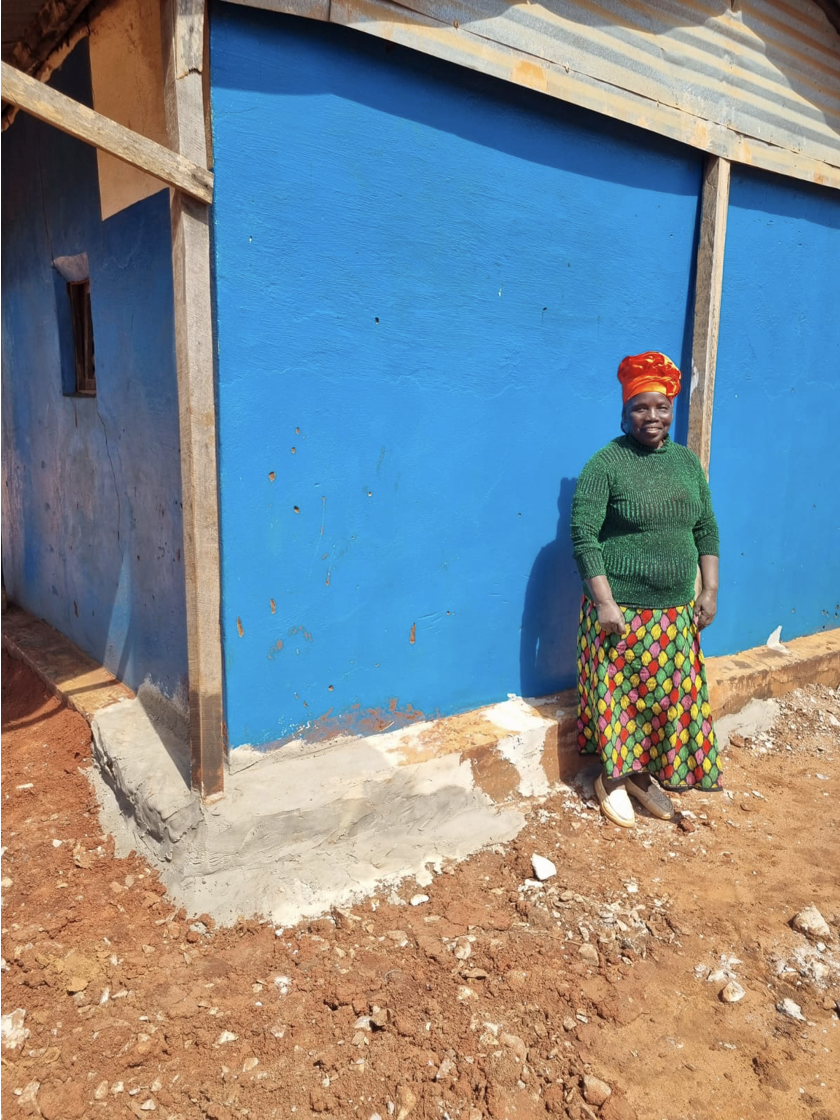 Foun­da­tion repairs done with cement to pro­tect the mud brick house foun­da­tion of blind wid­ow, Madeli­na

The road in front of our church, which was ren­dered use­less last year by flash floods, was unharmed because of a large ditch we dug the week before this 2 day rain. The large ditch extend­ed across the road, and redi­rect­ed the riv­er of water that wants to use the road as a riv­er bed. A road engi­neer taught me many years ago that a dirt road is only as good as the ditch next to it. So I learned to dig ditch­es

BEFORE

the rainy sea­son begins. He was right, and our road is unharmed as you can see in the pho­to. We have filled the ditch por­tion cross­ing the road with large rocks so that our pick-up trucks can use it dur­ing the rainy sea­son.



Church road ditch on our 40 acre mis­sion sta­tion

All con­struc­tion on the 3 meter/10 foot deep sep­tic sys­tem for the new 3 bed­room tod­dler home is on hold, as the hole must dry out before it is safe to go down into it. I was thrilled that the men fin­ished dig­ging the tank just a few hours before the heavy rains began! Rainy sea­son and out­door con­struc­tion don't mix.



BBC

SLOWS

DOWN

BUT

NEVER

STOPS

!

Both the motor­bike and bicy­cle teams had to curb their vil­lage teach­ing pro­grams until Thurs­day of this week. But were the kids ready when they did go out! Enthu­si­as­tic games and loud shout outs at devo­tions reveals how hap­py the chil­dren were to see our

BBC

Teams when the mud had dried up!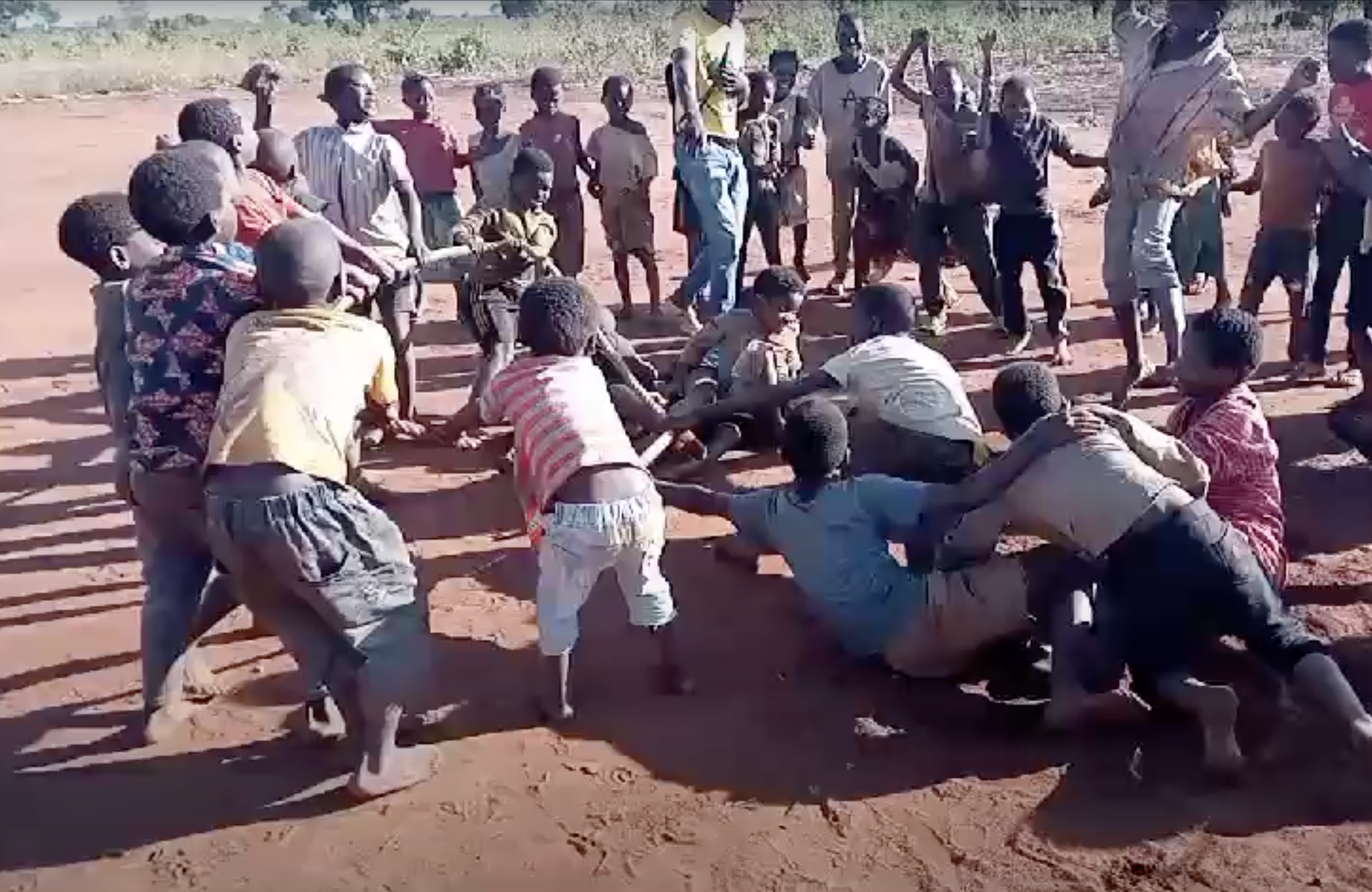 Short but shows the chil­dren's excite­ment
https://youtu.be/xS-WUcuLk_E
KEEP

YOUR

PRAYERS

COMING

,

FOR

THE

RAINS

MAY

DAMPEN

OUR

PLANS

,

BUT

WILL

NEVER

STOP

THEM

.
BLESSINGS

,
BUSH
BUNNY
BRENDA
LANGE
AND
THE
BALAMA
STAFF