FROM

"

BUSH

BUNNY

BRENDA

"
DATE

: August 19, 2023
BABY

JUMAIDA

FINALLY

HOME

!

Baby Jumai­da and Fos­ter Moth­er Esti­va­nia much hap­pi­er now that they are home

At Noon on Mon­day, August 14, the hos­pi­tal released this sweet 7‑week-old infant girl, but the thrush in her mouth con­tin­ues to be a prob­lem. We are chang­ing treat­ments in hopes that mak­ing her mouth less acidic with a super dilut­ed bicar­bon­ate of soda will kill it out. Oth­er­wise, she seems fine as she now weighs 4.1 kg/9 lbs. which is amaz­ing! (Her admis­sion weight was 3.5kg/7.7 lbs.) An infant that gains weight in hos­pi­tal while ill is not some­thing I have seen before. Keep pray­ing for her immune sys­tem to strength­en, as that will take care of the thrush prob­lem and give her a safe­ty shield.




AUGUST

FOOD

DISTRIBUTIONS

NOW

COMPLETED



This week found our food dis­tri­b­u­tion teams in 3 loca­tions giv­ing out the last of the corn that these orphans will receive this year.


Orphans real­ly hap­py with their food and soap gifts


No mat­ter how young, these chil­dren know the val­ue of this sack of corn and are mak­ing sure no one takes it while Granny is fetch­ing their beans

The Sep­tem­ber dis­tri­b­u­tion will be rice, along with the much need­ed beans, soap, and salt. It's a dif­fer­ent world for all of us, as we switch gears at the end of August from corn to rice. With world­wide food short­ages, I am thrilled that we can pro­vide our fam­i­ly of orphans with good, nutri­tious food, even if it is not exact­ly what they are use to.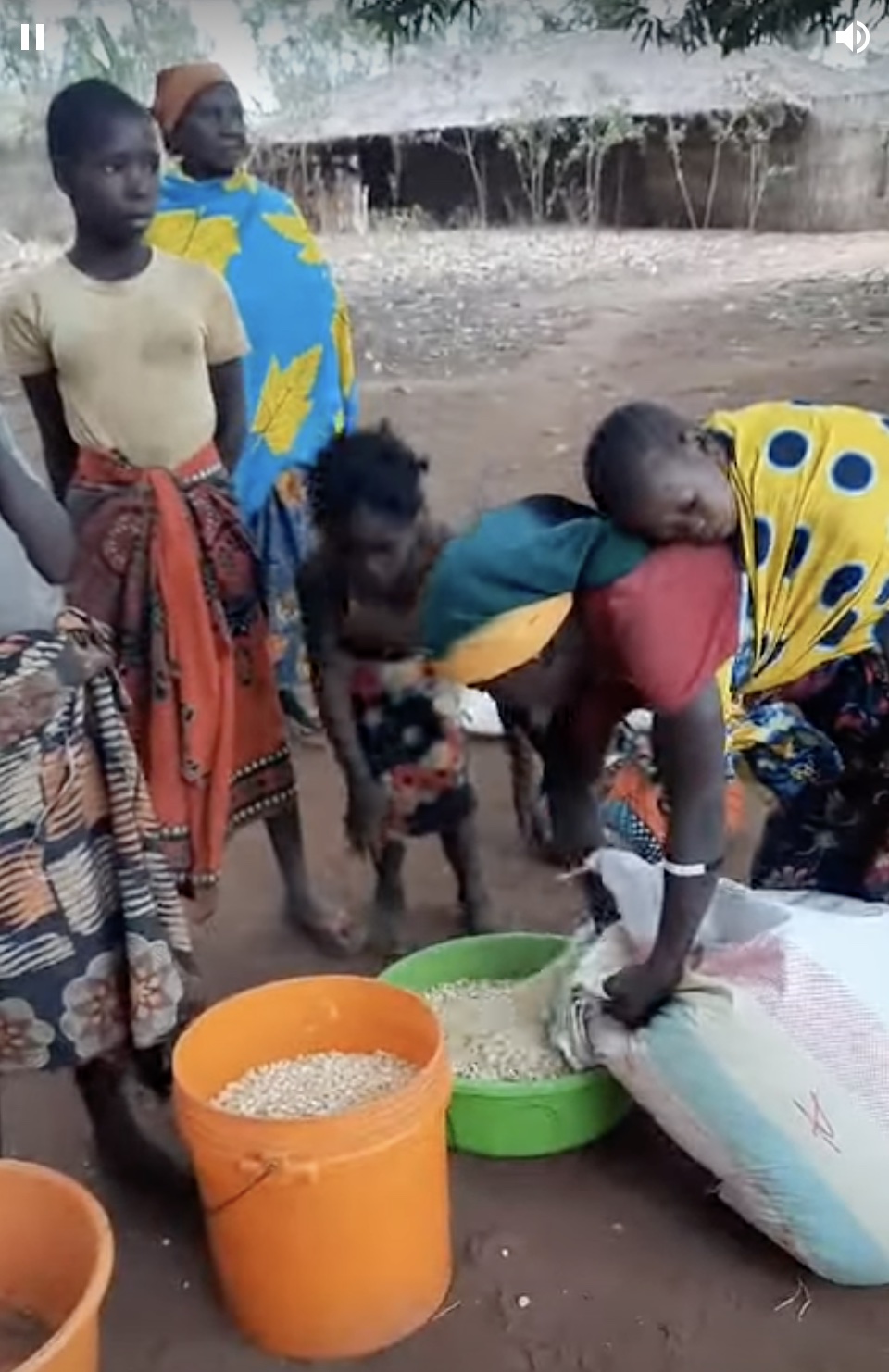 Typ­i­cal scene with the orphans help­ing their Aunt who divides corn while her own infant sleeps
https://youtube.com/shorts/1AiFlkYMKDc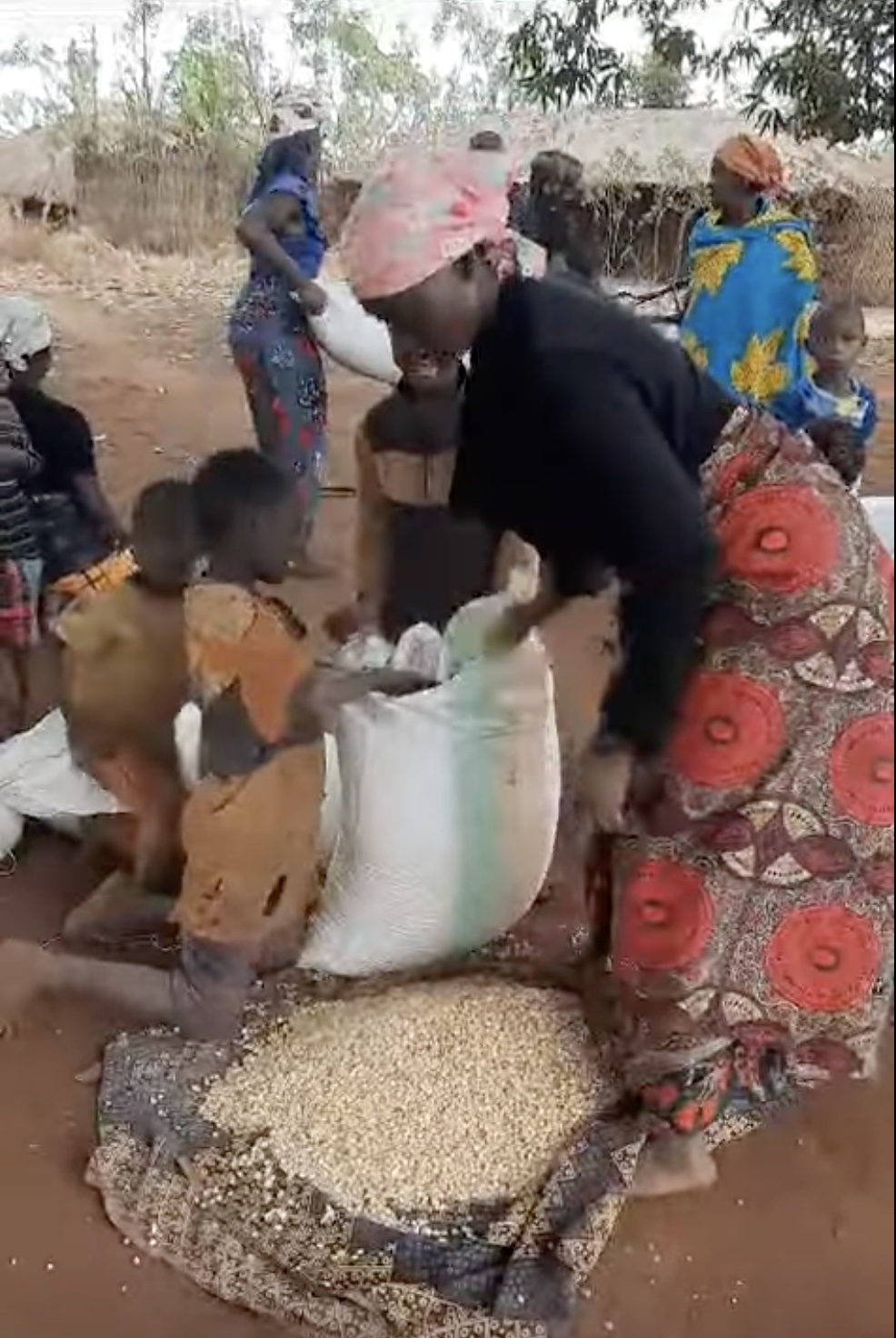 Granny divides the corn sack so her orphaned grand­sons can help car­ry the load back to their mud hut
https://youtube.com/shorts/LFJqsiVh78k




THREE

BEDROOM

HOUSE

NOW

AT

ROOFING

LEVEL



The emp­ty lot I showed you a few months ago now holds a 3 bed­room house with walls up to 3 meters/9.75 feet!



Walls almost com­plet­ed on 3 bed­room home for tod­dlers

These bed­rooms are 6 X 6 meters/19.5 ft square, so there is plen­ty of room for our ever-grow­ing lit­tle ones. The roof­ing will begin next Wednes­day if all goes as sched­uled. Doing our best to get it fin­ished as soon as pos­si­ble, as our lit­tle ones are fast out grow­ing their junior beds!



WE

APPRECIATE

ALL

OF

YOUR

PRAYERS

AND

LOVE

GIFTS

,

FOR

OUR

STAFF

AND

THE

BUSH

BUNNY

COULDN

'T

DO

THIS

JOB

WITHOUT

YOU

!



BLESSINGS

AND

MUCH

THANKS

!



BUSH

BUNNY

BRENDA

LANGE




AND

THE

BALAMA

STAFF