FROM

"

BUSH

BUNNY

BRENDA

"
DATE

:

DECEMBER

31, 2022
YOUNG
EVANGELISTS
BRINGING
THEIR
FRIENDS
TO
CHRIST
Our Sun­day School chil­dren have risen to the chal­lenge to help their friends know Jesus! Each Sun­day, we are see­ing new faces in the class­room, and atten­dance has gone from 40 to almost 100 each week.

Our ever grow­ing Sun­day School on Christ­mas Day!

All ages from infants to 12-year-olds attend our class, as all are on the same lev­el as far as know­ing the Bible. They enjoy the Bible sto­ries and the songs they sing (see video).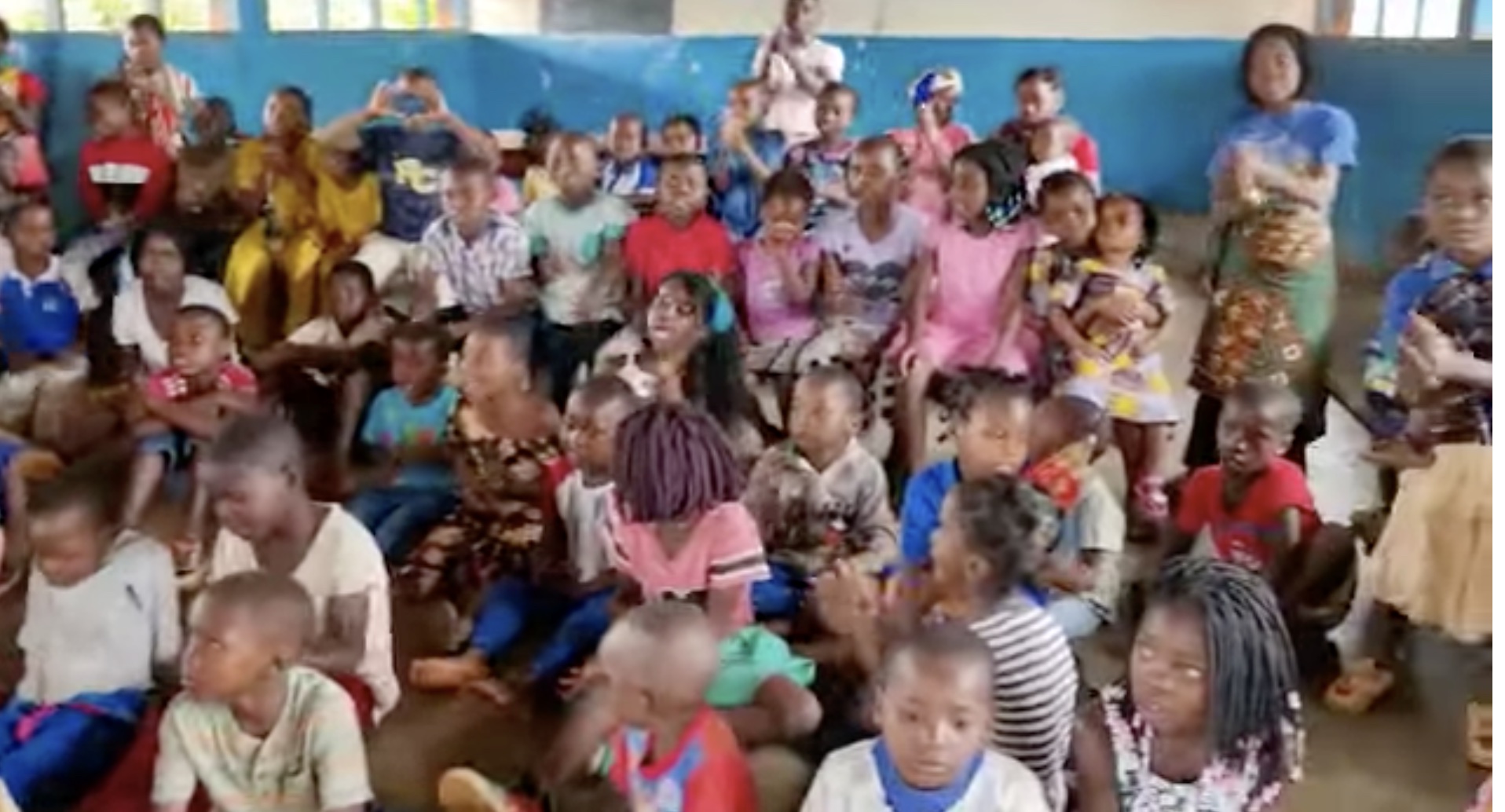 Singing "Jesus I Love You" in Eng­lish and then in the local lan­guage of Makua.
https://youtu.be/645s417gKA0

They tru­ly put their hearts into it! The chil­dren are the fer­tile ground taught in the Para­ble of the Sow­er. The dev­il wants the chil­dren to be his, so please reach out to all the lit­tle ones you know and make sure they know

JESUS

IS

THE

TRUTH

,

THE

LIFE

,

AND

THE

ONLY

WAY

! It is so much eas­i­er to show them the way when they are young, then to wait until their hearts are hard and stuck in the sin of the world.




TOYS

FOR

THE

TOTS



It was a joy giv­ing out presents to our chil­dren this week. Infants received their first Christ­mas presents.


Our youngest, Ancha, 9 months, likes her new rat­tle toy.

Baby Elsa, almost 10 months old, was a bit over­whelmed with all the excite­ment.

The most fun was see­ing the faces of the many tod­dlers who were only infants last Christ­mas. Watch the video for their fun inter­ac­tions, as

20-MONTH-OLD

AMBROSIO

, got so excit­ed about get­ting a toy car that the stood up and

WALKED

for the first time in his life.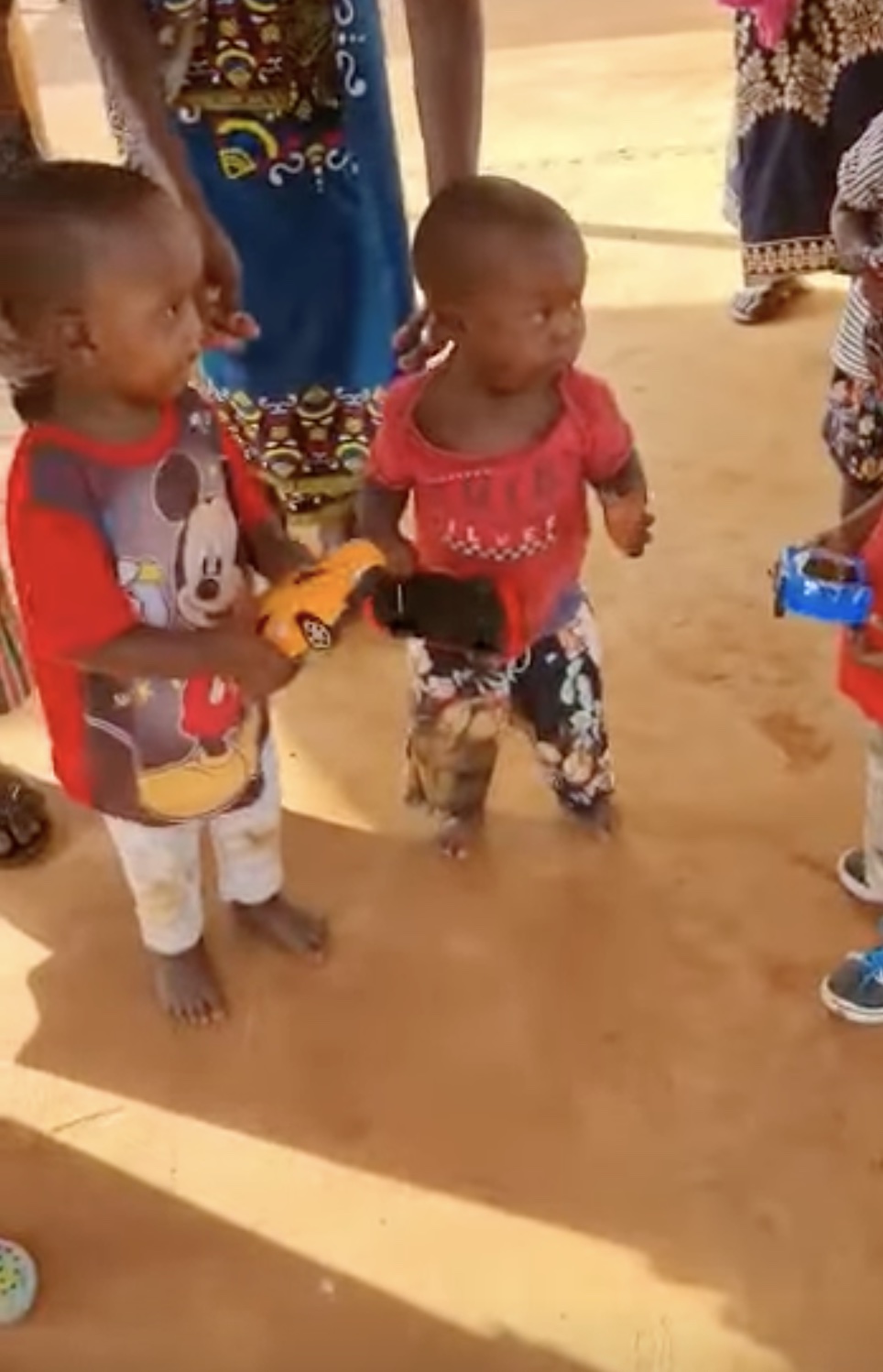 The mighty tod­dlers of House #6 see Ambro­sio walk!
https://youtube.com/shorts/Lc1pGZbH83s

All the moth­ers gasped with

JOY

as they watched him stand­ing inde­pen­dent­ly look­ing at his toy car. Every­one knew he could do it, he just need­ed a rea­son!



Fati­ma hap­py receiv­ing her hand­made doll.

The under 7‑year-old chil­dren received toys. The old­er chil­dren received mon­ey to go to the mar­ket and pick out what they want­ed. Thank you to all of you who made this fun time hap­pen.



HAPPY

NEW

YEAR

TO

YOU

ALL

,

AND

MAY

IT

BE

FILLED

WITH

BLESSINGS

THAT

ONLY

OUR

LORD

CAN

ORGANIZE

.



BLESSINGS

,


BUSH

BUNNY

BRENDA

LANGE

AND

THE

BALAMA

STAFF