FROM

"

BUSH

BUNNY

BRENDA

"


DATE

:

APRIL

1, 2023



THIS

IS

NO

APRIL

FOOLS

!

TWO

INFANTS

JOINED

OUR

FAMILY

THIS

WEEK





BABY

BOY

, Alme­da (baby num­ber 20), 5 months old, came straight from the hos­pi­tal to us on Mon­day after receiv­ing treat­ment for malar­ia. His Granny was not feed­ing him prop­er­ly before and dur­ing his hos­pi­tal stay, even though we had pro­vid­ed all that was need­ed.
The Mal­nu­tri­tion Doc­tor observed this and asked us to accept him into our pro­gram as he felt Granny could­n't care for Alme­da. The fam­i­ly didn't object as they real­ized the baby would per­ish if left in Granny's care. There was only an Uncle remain­ing in the fam­i­ly, mak­ing it a neces­si­ty that the infant come live with us.
Alme­da is mild­ly ane­mic, but with a good high-pro­tein diet and lots of love, this 5‑month-old lit­tle one will soon grow strong. He had not gained any weight in the last sev­er­al months but man­aged 600 grams since com­ing to us this week. His cur­rent weight of 5.25kg/11.5 lbs. is a big improve­ment! A nor­mal weight for 5 months is from 7 to 9 kg/15.4 to 20 lbs. Alme­da now resides with our newest moth­er, Ami­na, in the Zebra House (House # 6).



Baby Alme­da with Fos­ter Moth­er Ami­na



BABY

GIRL

, Madeli­na (baby num­ber 21), is just 2 months old. This lit­tle orphan was liv­ing with her elder­ly Granny who strug­gled to care for her.



Baby Madeli­na is very upset with her Granny

The mys­tery of 6 weeks of poor weight gain since this orphan joined our pro­gram was final­ly solved at Thursday's weigh-in. A fam­i­ly mem­ber came with Granny and revealed that Madeli­na was being fed the 7 days of milk in 4 days and then was forced to sur­vive on 3 days of sug­ar­less Kool Aid! (Fla­vored chem­i­cal water)
With this star­va­tion diet, it is a won­der the infant is still healthy! As I held Madeli­na while we sort­ed out the details of her stay­ing with us, this tiny lit­tle thing con­sumed three bot­tles (2 ounces each) over the next 2 hours. I instruct­ed her fos­ter moth­er, Felic­i­na, to feed her on demand but in small amounts, as 2 ounces is all she can tol­er­ate right now.



MADELINA

IS

A

SCREAMER

!! Our fos­ter moth­ers know that scream­ing and con­tin­u­ous cry­ing caus­es an infant to burn calo­ries and lose weight, which we are try­ing to avoid. Babies who have been starved often pan­ic when they awak­en and are hun­gry, fear­ing that no one will feed them. Their screams are acts of des­per­a­tion. In a few days, Madeli­na will learn to trust Felic­i­na by real­iz­ing the milk will keep com­ing. No need to pan­ic!



Baby Madeli­na (2 months old) with Fos­ter Moth­er Felic­i­na.



BOTH

THESE

INFANTS

NEED

A

SPONSOR

, so get in on the fun of hav­ing a dis­tant lit­tle one to pray for. Please email me if you would like to be a $40/month spon­sor and tell me which infant you would like to assist.




TODDLER

UPDATE

S

When vis­it­ing the baby/toddler homes, I keep my phone cam­era ready, as the 14 tod­dlers liv­ing there are grow­ing faster than weeds in a corn field!



FRANCIANO

, 15 months old, came to us as a wee lit­tle infant, and

HE

JUST

STARTED

WALKING

! See the cute video of him as we imag­ine him say­ing, "No help need­ed, I got this"!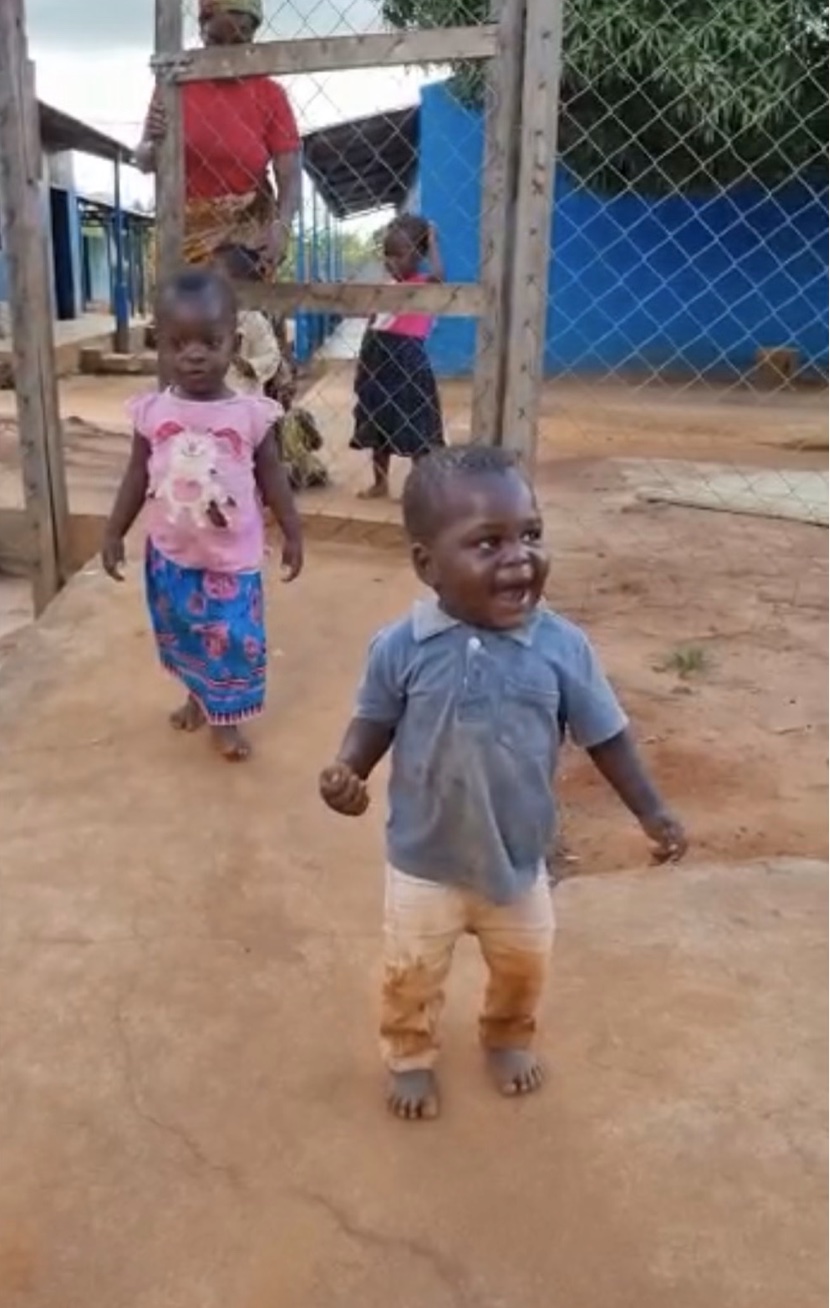 Fran­ciano doing his best to bal­ance on a slight­ly slant­ed sur­face
https://youtube.com/shorts/wDTplKdfQ5w?feature=share



QUISTON

, now 3 years old, is ter­ri­fied of cars. Why? He had health issues as an infant, and asso­ciates cars with going to the Doc­tor or even worse, the Hos­pi­tal! This pho­to shows him final­ly trust­ing me (with­out cry­ing) to take him to the pre-school in my King Cab. I want to teach him that car rides can go to fun places too, for he loves the swings at the pre-school play­ground!

Anselmi­na, his pre-school bud­dy, has no such fear, and loves to ride in the car. She has been a big help in get­ting Quis­ton to trust me and car rides.



Quis­ton and Anselmi­na in my King Cab. Their play­ground is just a few feet away at our Learn­ing Cen­ter



OUR

FAMILY

IS

INCREASING

IN

SIZE

,

AND

WE

THANK

YOU

FOR

MAKING

THESE

SPECIAL

MOMENTS

POSSIBLE

.



BLESSINGS

,


BUSH

BUNNY

BRENDA

LANGE




AND

THE

BALAMA

STAFF