FROM

"

BUSH

BUNNY

BRENDA

"


DATE

:

JANUARY

8, 2022



CHEBANY

STANDS

INDEPENDENTLY

!

Anoth­er mile­stone for baby Chebany, as he final­ly grasped how to bal­ance. After tak­ing this pho­to, I gen­tly took his hands and leaned him for­ward to nudge him into tak­ing 2 steps before he sat down.



Chebany stands inde­pen­dent­ly for the first time.

We are very hap­py for this lit­tle boy, who had a very rough start in life. His moth­er passed away when he was 11 days old, leav­ing a very sick Chebany in the care of an unlov­ing father and uncle.
Chebany was admit­ted to the hos­pi­tal for a seri­ous res­pi­ra­to­ry infec­tion, where his father aban­doned him 1 day lat­er, and has­n't been seen since.

With lov­ing care, lots of med­ical help, and prop­er nutri­tion, this frag­ile, mal­nour­ished infant now weighs 8.4 kg/18.5 lbs. at 13 months of age.

Every­one calls him Ale­gria (

JOY

), as he is smil­ing or laugh­ing most of the time.



WE

PRAISE

GOD

FOR

EVERY

MILESTONE

HE

MAKES

,

AS

HE

HAS

BEATEN

THE

ODDS

AGAINST

HIM

THANKS

TO

JESUS

'

HEALING

POWER

.



CLEAN

WATER

=

LIFE



Our water well repair team has been super busy through­out Decem­ber. Hand pump water wells are

PUMPED

24

HOURS

A

DAY

from Octo­ber until the rainy sea­son begins, as all hand dug buck­et wells dry up. Exces­sive use leads to break­downs, and no oth­er water sources are avail­able to 1,000's of peo­ple.


Pulling out the 'guts' of a bro­ken water well as 2 inner tubes had cracked.

Repair­ing a bro­ken top tube in a well does­n't require pulling out all the tubes.

Our team repairs hand pump water wells each year in both Bala­ma and Melu­co coun­ties which serves the vil­lage orphans that your love gifts sup­port.

From Decem­ber 27th to the 30th our team repaired 5 high use water wells in Melu­co Coun­ty. These wells are the sole source of water for more than 10,000 peo­ple.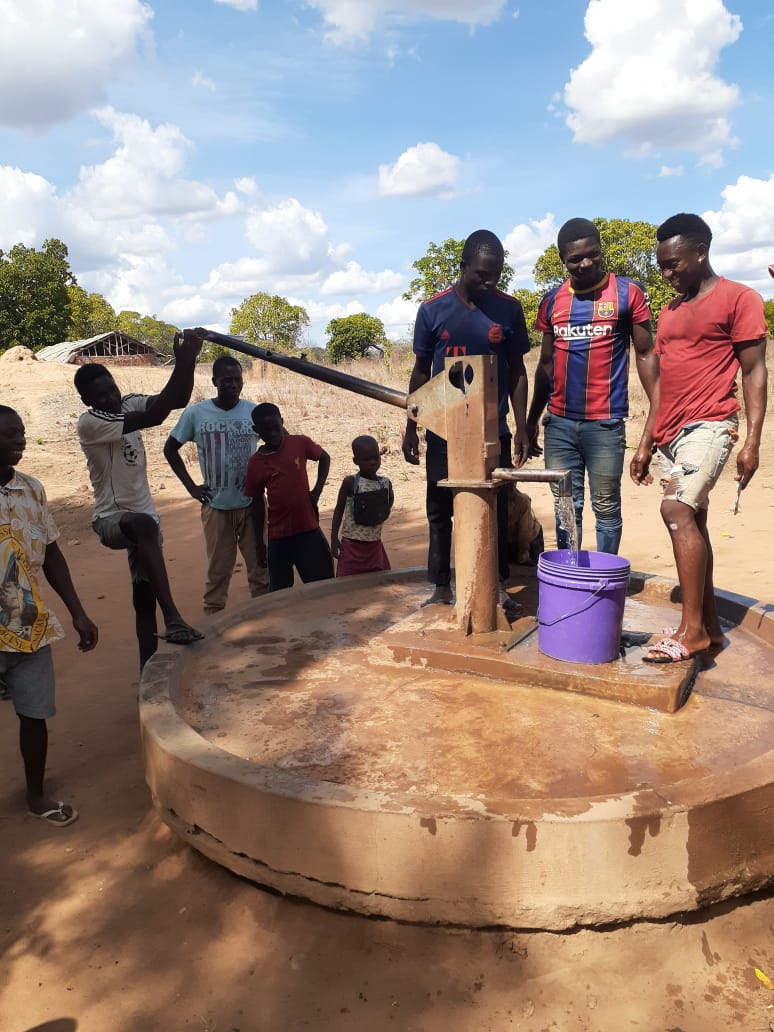 Put it all back togeth­er and the reward is clean water for the vil­lage.

These are

YOUR

LOVE

GIFTS

AT

WORK

, for the lack of clean water brings dis­ease and death, leav­ing behind more orphans.



THANK

YOU

FOR

SAVING

LIVES

BY

SUPPORTING

THIS

ESSENTIAL

PROJECT

.



BLESSINGS




BUSH

BUNNY

BRENDA

LANGE




AND

THE

BALAMA

STAFF