FROM

"

BUSH

BUNNY

BRENDA

"


DATE

:

DECEMBER

19, 2020

DIXON'S

CHICKEN



Many of you remem­ber

DIXON

from years back, for he came to us extreme­ly mal­nour­ished (4.4 lbs./2 kg) at 4 months of age. Today, 8‑year-old Dixon is a hand­some young­ster in the 2nd grade who loves his pet chick­en, "Gal­in­ha". (Chick­en in Por­tuguese).





DIXON

rep­re­sents the 20,000 vul­ner­a­ble chil­dren saved because you care.​

Dixon rep­re­sents the 20,000 plus orphans and aban­doned chil­dren in the 2 coun­ties we serve with food, cloth­ing, and school mate­ri­als. These chil­dren live today because you shared the love of Jesus that lives in your heart.

The Bala­ma project is now 20 years old, and it keeps on expand­ing with the open­ing of orphan home #7 in Jan­u­ary 2021.

JESUS

named us

ORPHANS

UNLIMITED

as He showed me a vision of a sea of chil­dren. That sea of chil­dren con­tin­ues to expand.

Thanks to your love gifts we deliv­ered life-sav­ing food to over 1,449 vul­ner­a­ble chil­dren and the 550 wid­ows who care for them.




HAPPY

BIRTHDAY

,

JESUS

!

On Dec. 24th our chil­dren will cel­e­brate the birth of

JESUS

with a huge birth­day par­ty that includes games and a feast for the 110 chil­dren and fos­ter moth­ers who live in the homes you pro­vid­ed.



THANKS

FOR

MAKING

THIS

PARTY

POSSIBLE

!




INFANT

UPDATE

:

PRAYER

NEEDED




1.

BABY

FATIMA

was hos­pi­tal­ized last Thurs­day after she devel­oped a fever of 101ºF/39ºC. Malar­ia was ruled out, but the source of the infec­tion could not be deter­mined. She is recov­er­ing well after 2 days of gen­er­al

IV

antibi­otics.



FYI

: Fati­ma remains with out a spon­sor.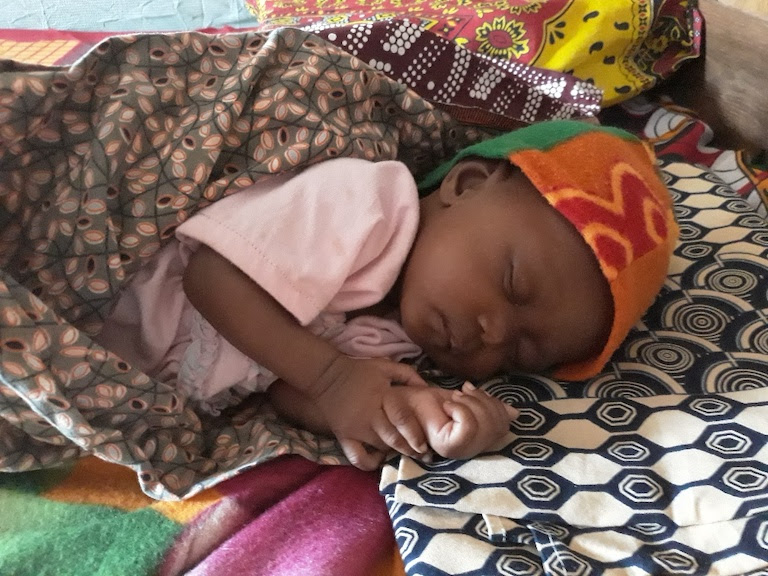 Baby Fati­ma feel­ing bet­ter but remains in hos­pi­tal.

2.

INFANTS

MAEZINHA

AND

QUISTON

both received treat­ment for dysen­tery this week. With more ener­gy due to a great diet, both these babies show excep­tion­al curios­i­ty by putting every­thing they can get a hold of into their mouth. Both are recov­er­ing well.


Baby Quis­ton now has strength to sit up with lit­tle sup­port.​

Baby Maez­in­ha return­ing to nor­mal eat­ing habits.​



JESUS

IS

THE

REASON

FOR

THE

SEASON

!



MERRY

CHRISTMAS

TO

YOU

ALL

!



MAY

YOU

ALL

HAVE

FABULOUS

FAMILY

TIME

AS

YOU

CELEBRATE

THE

BIRTH

OF

GOD'S

SON

!



BLESSINGS

,


BUSH

BUNNY

BRENDA

LANGE




AND

THE

BALAMA

STAFF