FROM

"

BUSH

BUNNY

BRENDA

"


DATE

:

DECEMBER

9, 2022



THE

WOMEN

AT

THE

WELL

…

…is a real­i­ty in our area as many hand dug wells and any shal­low drilled water wells are now dry! Decem­ber is sup­posed to be a very rainy month, but for the last 2 years the rains have come late. We had a hard rain on Wednes­day this week. Now it is doubt­ful it will con­tin­ue rain­ing in order to sup­port the seeds the locals ran to plant after the rains. In 2021, the rains only began on Decem­ber 31st, caus­ing the corn har­vest to be over 30 days late. If you recall, we were able to buy beans in June, but corn only in July.



Women at the well at 5am.
A stream of peo­ple flow in all day long for this beau­ti­ful clean water!

These local women are blessed by the

ONLY

HAND

PUMP

(

DEEP

)

WATER

WELL

in this area. It was donat­ed by sup­port­ers over 8 years ago, and sits just 50 yards from our church on our 16 hectare/40 acre mis­sion prop­er­ty. With­out this well,

MANY

WOULD

BE

WITHOUT

WATER

. All local­ly dug buck­et wells in this neigh­bor­hood (10 to 15 meters/yards deep) have gone dry, as has the hand pump water well that serves my home and the mis­sion sta­tion. This is the first time our mis­sion well has gone dry as it has served us faith­ful­ly for 20 years! It seems the cause is the greater num­ber of peo­ple liv­ing in the area who are dig­ging wells into the same under­ground "riv­er" that serves our well.

The church well is over a 100 feet deep, and thank­ful­ly in a

HUGE

reser­voir of water. This well is avail­able to the pub­lic as well as to our orphan homes for 12 hours a day (day­light to dark).

GOD

HAS

MADE

A

WAY

, as we have a 2nd hand pump water well that serves 4 of our orphan homes at the far end of our project, about .5 miles/500 meters from our mis­sion base. Once the rains begin, hope­ful­ly the dry wells will all fill up.

We are

VERY

GRATEFUL

to those who made these wells pos­si­ble in pre­vi­ous years,

AS

WATER

IS

LIFE

AND

HEALTH

TO

ALL

THOSE

IN

NEED

.



THANK

YOU

LORD

FOR

GIVING

"

LIVING

WATER

"

TO

ALL

THOSE

IN

THIS

AREA

.

SCHOOL'S

OUT

!

LET

THE

FUN

BEGIN

!



Ready for fun and games.
(L to R) Bot­tom row: Adeli­na, Angeli­na, Vic­to­ria, Maez­in­ha. Upper row: Ibar­ra, Orten­cia, Dinis, and Anna.

Our chil­dren along with all the vil­lage chil­dren can now relax a bit in the 60 day sum­mer break! This morn­ing, I pulled out a new ball, and off went the pri­ma­ry school chil­dren to play soc­cer.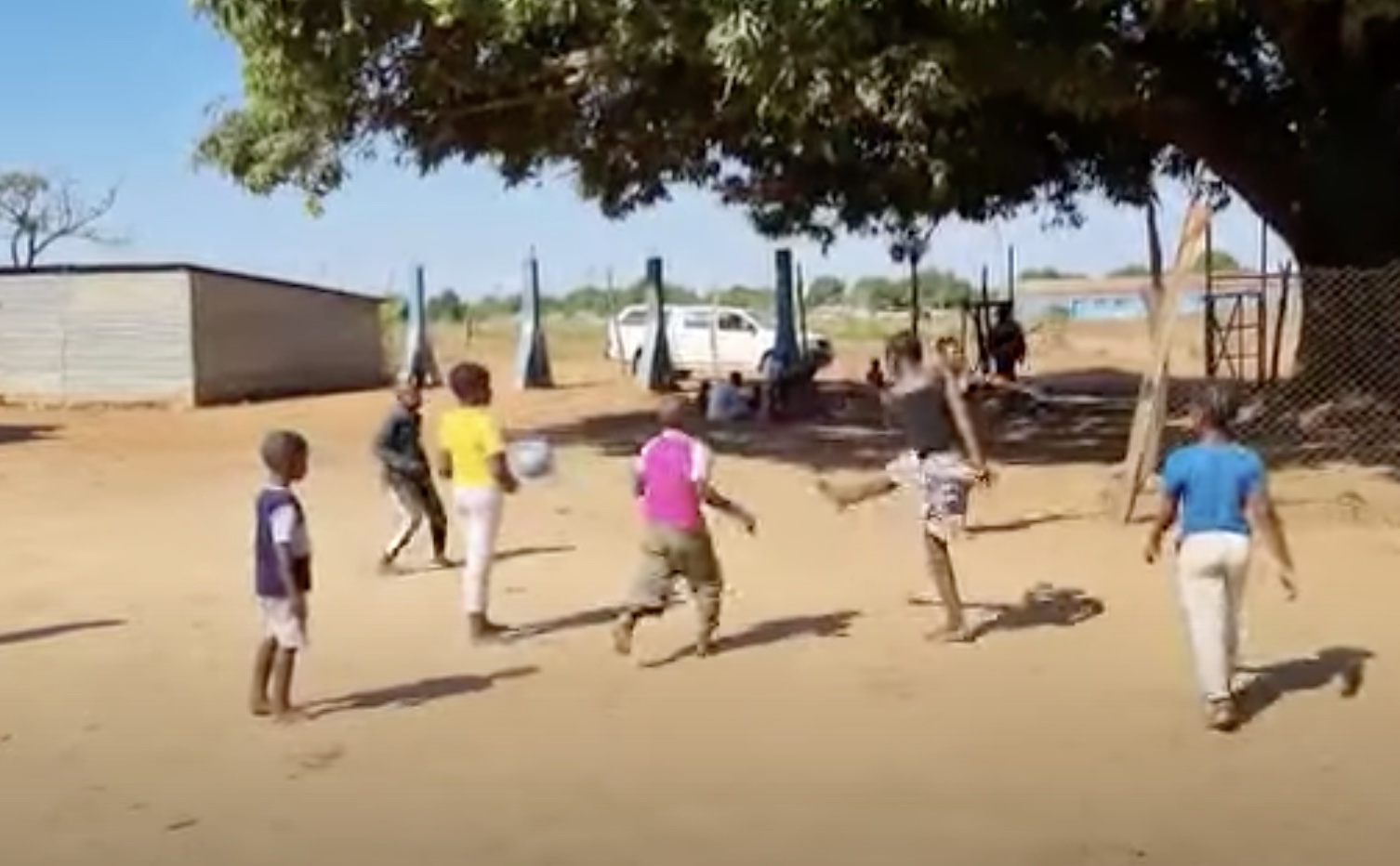 Being in the soc­cer zone can be risky!
https://youtu.be/u_CsK65x_oQ

As you can see in the video, film­ing them at play can be a bit haz­ardous as any­one in their "soc­cer zone" is at risk of get­ting hit by the ball.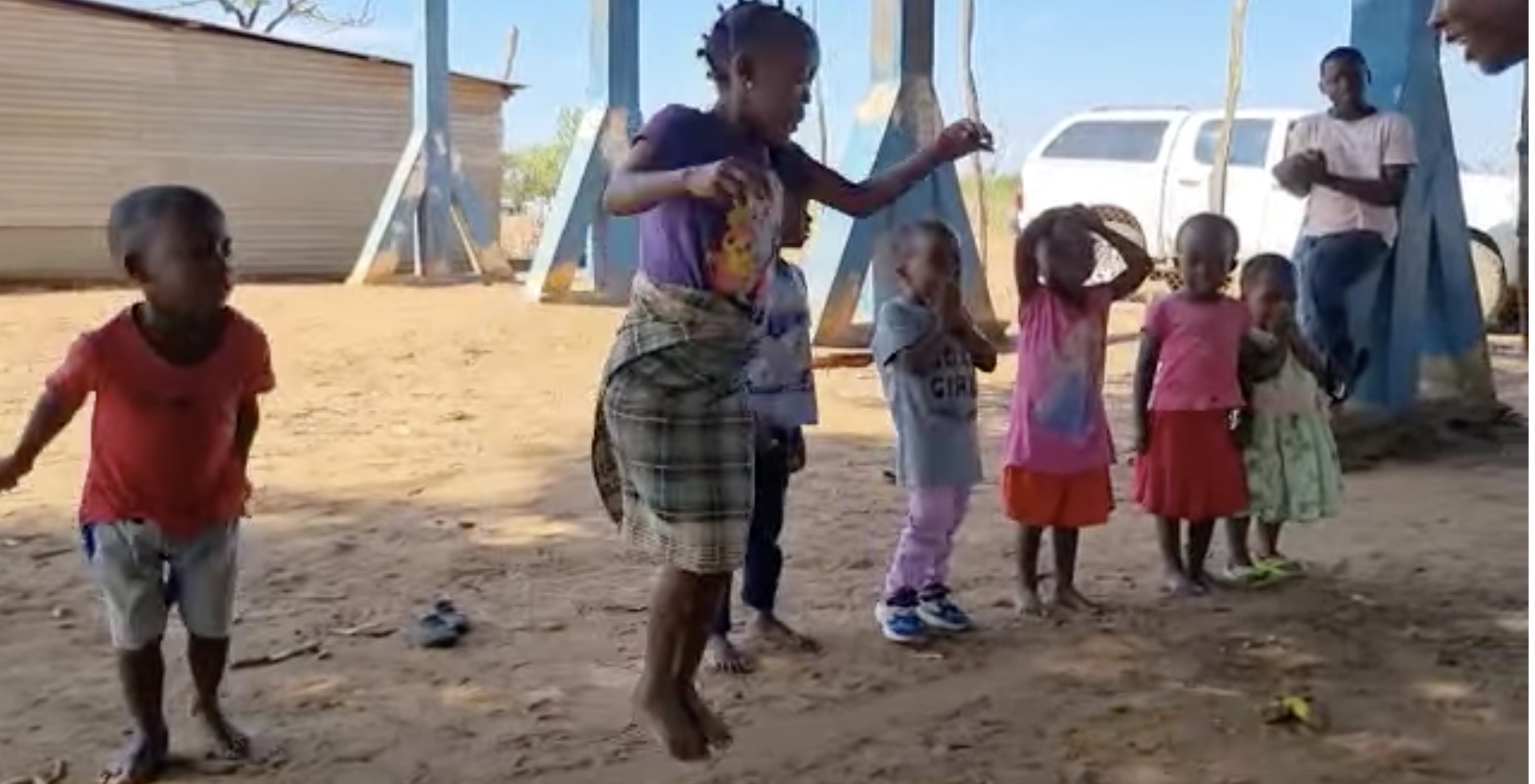 Samuel teach­ing the lit­tle ones to lis­ten to instruc­tion and them jump when they hear the key word.
https://youtu.be/eOD7YJJ01BU

Samuel, our dorm leader, gave me a help­ing hand with our 3‑year-olds. His idea of teach­ing them to fol­low instruc­tions while hav­ing fun was a good one. After a few attempts, most of the lit­tle ones caught on to what they need­ed to do.



Samuel, dorm leader, and Zito teach­ing a game to our lit­tle ones.



WE

GREATLY

APPRECIATE

YOUR

HELPING

HAND

THAT

MAKES

ALL

THIS

POSSIBLE

!



MANY

BLESSINGS

,


BUSH

BUNNY

BRENDA

LANGE




AND

THE

BALAMA

STAFF