FROM

"

BUSH

BUNNY

BRENDA

"
DATE

:

DECEMBER

3, 2022
NOVEMBER
ENDS
WITH
MANY
VISITORS

Vis­i­tors talk­ing to moth­ers at hous­es 6

&

7

On the 30th our staff gra­cious­ly received a mixed group of peo­ple rep­re­sent­ing the Jus­tice Depart­ment,

UNICEF

, Social Ser­vices, and the Dis­trict Hos­pi­tal. Their pur­pose was to vis­it our homes as well as teach us how to orga­nize a tem­po­rary guardian­ship for our res­i­dent chil­dren.
The vis­i­tors seem to appre­ci­ate our homes, and left just before dark on the 30th. They left ques­tion­naires for each of our 57 res­i­dent chil­dren, giv­ing our children's staff a "paper par­ty" for the next few days.


Office staff L to R. Fati­ma, Anna, Fred, Whitey, and Office Man­ag­er Cape­na, far right
BBC
TEAMS
CHALLENGING
EVEN
THE
LITTLE
ONES
TO
PARTICIPATE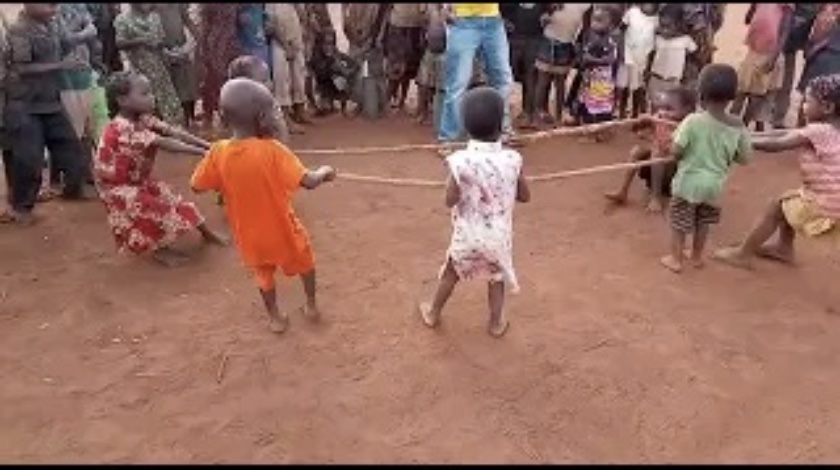 Teach­ing the lit­tle ones to play tug o' war.
https://youtu.be/kJTT9Sy1iUA

Boys love the intense com­pe­ti­tion of 4‑way tug o' war.
https://youtu.be/eGSl3Ah4xMw

With the rainy sea­son upon us (it's rain­ing as I write this), the

BBC

team is using every dry day to reach as many chil­dren as pos­si­ble.

The motor­bike team touch 6,834+ chil­dren each 2 weeks with the gospel. Result: 556 sal­va­tions in 8 vil­lages.

The bicy­cle team meet with over 3,437 chil­dren each week. Result: 2,081 sal­va­tions in 8 vil­lages.

KEEP

YOUR

PRAYERS

COMING

for these teams as we con­tin­ue to dis­ci­ple these chil­dren on a week­ly basis.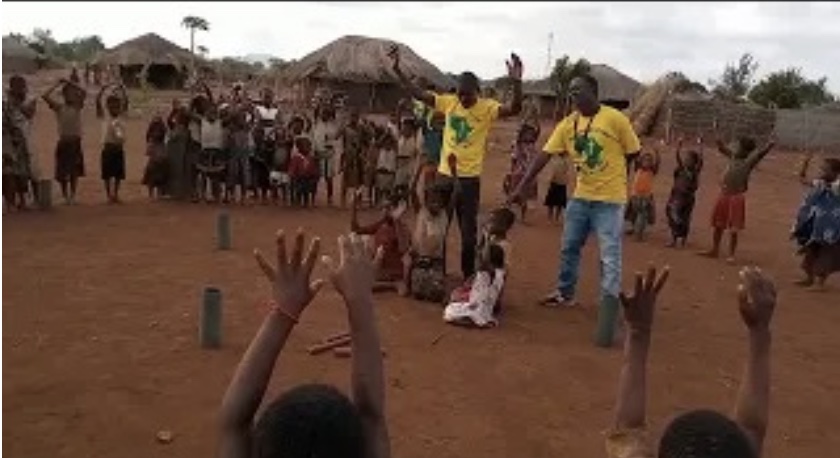 Teach­ing the chil­dren to pray for the sick.
https://youtu.be/BaDTWEsRiHo

15

VILLAGE

PASTORS

shared the gospel with over 2,000 peo­ple of all ages this month.
Sal­va­tions for Novem­ber:
Adults: 45
Teenagers: 81
Chil­dren 466 (com­bined num­ber from Sun­day School and Bawana games activ­i­ties)



GOD

IS

MOVING

IN

A

VERY

STRONG

WAY

AMONG

THE

YOUTH

OF

BALAMA

.

Please keep all of us in prayer, as we will be pray­ing for you dur­ing this hol­i­day month.



BLESSINGS

,


BUSH

BUNNY

BRENDA

LANGE




AND

THE

BALAMA

STAFF