Today our Bala­ma Doc­tor vis­it­ed our chil­dren, giv­ing them all a health check. They passed with fly­ing col­ors!
Jesuino kept the doc­tor busy as he thought his stetho­scope and mask would be fun to play with!​
Baby Angeli­na being weighed by doc­tor as fos­ter moth­er Bal­bi­na looks on.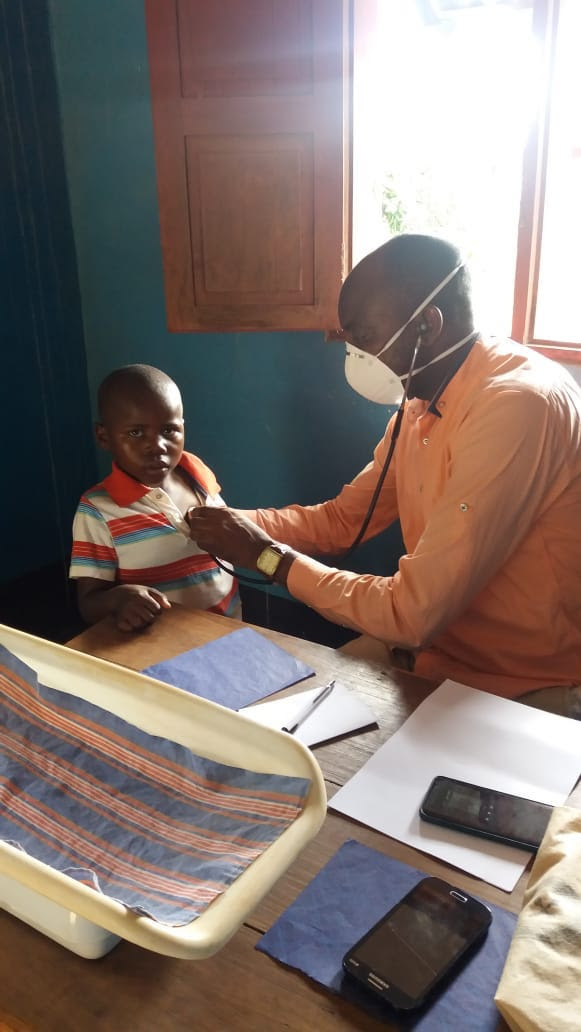 Daniel, 1st grad­er, get­ting his check up.​

On Thurs­day, the Bala­ma Direc­tor of Health vis­it­ed our staff and chil­dren to teach them prop­er hand wash­ing, social dis­tanc­ing and oth­er pre­ven­ta­tive mea­sures to keep them healthy. After­wards, the Direc­tor of Health and I met to dis­cuss oth­er ways our group could help the Bala­ma area with the virus chal­lenge. We are both on the phone in the pho­to, work­ing to coor­di­nate the needs on her list.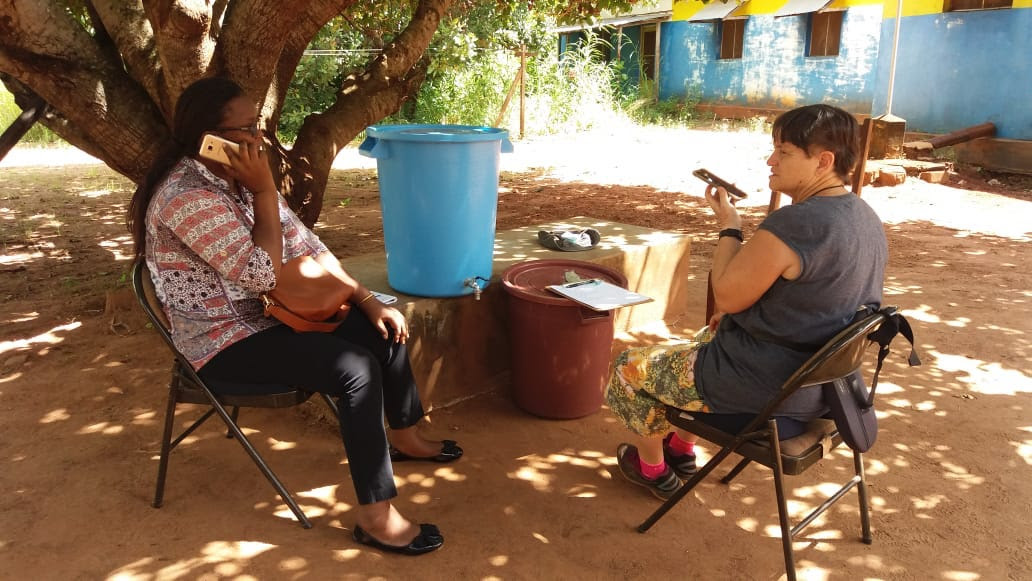 Direc­tor of Health and Bush Bun­ny Bren­da meet­ing to help others​.



BUSH

BUNNY

TIDBITS

:

Our

BBC

Teams, all Church­es, and con­struc­tion pro­grams are closed till after East­er week­end.
All our chil­dren are out of school, but still able to burn off their ener­gy at our play­ground cen­ter where

ONLY

they are allowed entry at this time. All soc­cer games have been can­celed as no group over 30 peo­ple are allowed to assem­ble.

To bright­en our chil­dren's lives, I gave each orphan home 2 new balls so the chil­dren can have some fun while "stuck at home".



1‑year-old Jesuino walk­ing strong as Cape­na shows him around the play­ground.​

Will keep you informed, but for now, we are all stay­ing close to home, pray­ing for the health of the world, and all those around us in this chal­leng­ing time.

God's Bless­ings to all of you, and con­tin­ue to pray Ps. 91 and oth­er scrip­tures over us and your fam­i­ly, for it is

ONLY

JESUS

who can pro­tect us from this invis­i­ble ene­my.



BLESSINGS




BUSH

BUNNY

BRENDA

LANGE




AND

THE

BALAMA

STAFF