FROM

"

BUSH

BUNNY

BRENDA

"

DATE

:

APRIL

4, 2020

BOARD

MEMBER

, J.L.

OBENHAUS

,

DANCING

WITH

JESUS



J.L.

OBENHAUS

, an Orphans Unlim­it­ed Board Mem­ber and dear friend, grad­u­at­ed to heav­en on April 3rd after a bout with Pneu­mo­nia (not Covid-19 relat­ed).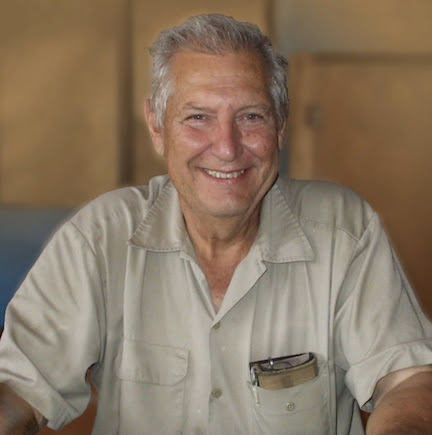 Long­time Orphans Unlim­it­ed board mem­ber, J.L. Oben­haus J.L.

LOVED

JESUS

!

J.L. was always help­ing some­one, which is what Jesus expects of all of us. An active church mem­ber, ranch­er, gar­den­er, and lover of chil­dren, J.L. came to our Bala­ma mis­sion sta­tion about 10 years ago to get a feel for what we real­ly do here. He plant­ed an Ata Fruit tree (some­times called a Sug­ar Apple here), which bears a sweet fruit each year that our chil­dren dear­ly love. That tree is a con­stant reminder to me that J.L. loved our chil­dren and our Evan­ge­lis­tic Pro­gram.



J.L. 's Ata Fruit tree with Bren­da show­ing 1 of the Atas.​

Sur­vived by his wife, a big fam­i­ly, and tons of friends, J.L. will be great­ly missed! Please join us in send­ing our con­do­lences to his fam­i­ly and friends.



REMEMBER

: When a loved one who believes in Jesus, grad­u­ates to heav­en,

IT

IS

ONLY

A

TEMPORARY

SEPARATION

. If you love Jesus, and have con­fessed Him as your Lord and Sav­ior, you will see your loved one again and be with them for eter­ni­ty. Hap­py trails, J.L., for we will meet again!



HELPING

OUR

NEIGHBORS



Our local hos­pi­tal need­ed a help­ing hand with trans­port, as well as the mak­ing of 12 new beds. We do what we can, when we can to help, for that hos­pi­tal is the key to everyone's health in this area.
This week we had a Land Cruis­er going to Pem­ba for oth­er rea­sons, so we helped out by fetch­ing a load of sup­plies need­ed by the hos­pi­tal. No sense hav­ing a truck return with only half a load. I'm a prac­ti­cal Bush Bun­ny, and believe in max­i­miz­ing resources to help oth­ers when need­ed.
Our local Bala­ma welder came up with the solu­tion to the need­ed 12 hos­pi­tal beds shown in the pho­to below. His design is tru­ly prac­ti­cal and well built. We thank him for his assis­tance in meet­ing this need.



Direc­tor of Hos­pi­tal admires hos­pi­tal bed made by local welder.​

The heart of Jesus is that we all work togeth­er, help­ing one anoth­er in what­ev­er way we can. Thanks to your Love Gifts, we will con­tin­ue to do so until Jesus returns.



BLESSINGS




BUSH

BUNNY

BRENDA

LANGE