FROM

"

BUSH

BUNNY

BRENDA

"


DATE

:

SEPTEMBER

12, 2020



LIFE

SKILLS

LEADS

TO

EMPLOYMENT



Widnes (Wit-ness), an orphan who grew up in the ear­ly years of our pro­gram, is now 27 and a trained car­pen­ter's assis­tant on his way to becom­ing a mas­ter car­pen­ter. When he grad­u­at­ed high school in 2011, he request­ed to appren­tice under our mis­sion sta­tion's mas­ter car­pen­ter. This was 9 years ago, long before a life skills train­ing cen­ter was need­ed because most of our orphans were very young.



Widnes using a car­pen­ter's hand plane to make a win­dow frame.

As I write, Widnes and our car­pen­ter are out replac­ing a dam­aged door frame in one of our wid­ow's homes. The video link shows Widnes hand plan­ing a win­dow frame, the same as Jesus did. Car­pen­try in our area is still done "the Jesus way", (all with hand tools) because elec­tric­i­ty was not avail­able here until recent­ly, and then only in the cen­tral areas of town. Our homes are just out­side that area.

Click here for video —> https://youtu.be/97AKDdZE44s

Life Skills Train­ing leads to Jobs Skills Train­ing, a proven method to help teenagers become pro­duc­tive, skilled work­ers and lead­ers in their com­mu­ni­ties.




BABY

FORMULA

,

ORPHANED

INFANTS

,

AND

YOUR

LOVE

…

Baby for­mu­la is such a sim­ple, tak­en-for-grant­ed item in most coun­tries. Yet it is the dif­fer­ence between life and death to a new­born who los­es their moth­er just after birth.

Thanks to your Love Gifts, our baby for­mu­la pro­gram is still able to help every infant sent to us by Social Ser­vices dur­ing their "milk depen­dent" days.

Such is the case for the frag­ile 8‑day-old

THABO

, who lost his moth­er a week after his birth on Sep­tem­ber 2nd. His granny, along with the father and aunt, brought him to our mis­sion sta­tion on Sep­tem­ber 10th, with a Social Ser­vices let­ter request­ing for­mu­la to save their 2.8kg (6 lb.)baby boy.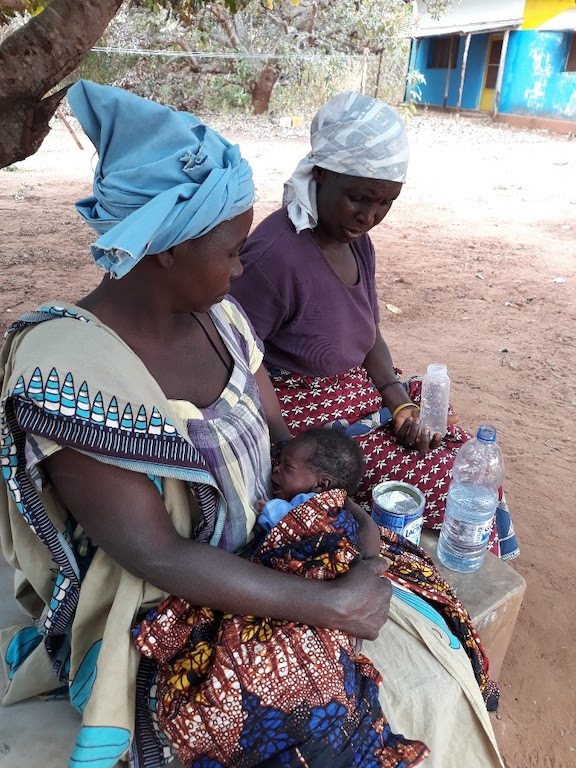 Baby Thabo with Granny and Aunt as they pre­pare him a bot­tle.

Thabo will be cared for in his infant year by his granny, who will bring him week­ly to our food cen­ter to be weighed and receive baby for­mu­la. As he grows, he will be giv­en baby cere­al to sup­ple­ment his diet until he's about 9 months old. At that time he will be eat­ing well, and able to thrive on baby food pre­pared by the fam­i­ly.



THANK

YOU

FOR

YOUR

LOVE

GIFTS

.


THEY

ARE

A

LIFE

LINE

TO

INFANTS

WHO

HAVE

NO

MOTHER

.




KID

POWER

!

As I walked through the vil­lage near our chil­dren's homes, I came across a broth­er and sis­ter using their com­bined force to pump the local water well your love gifts pro­vid­ed 10 years ago. Kids are smart, and will find a way to "make things hap­pen " using team work. The video I took tells the whole sto­ry.

This well is 35 meters/105 ft. deep, and it does take some mus­cle pow­er to pump it, espe­cial­ly as fast as these 2 are doing it.


Kid pow­er, fill­ing a buck­et at top speed
Click for video —> https://youtu.be/QxujwbfUtLc

God's Bless­ings to all of you!
Have a great week walk­ing with Jesus.



BUSH

BUNNY

BRENDA

LANGE




AND

THE

BALAMA

STAFF