From: Brenda Lange," Bush Bunny Brenda" Date: November 16, 2013
TONS
OF
FOOD
FEEDING
THE
HUNGRY
(Thanks to your Love Gifts) SEVEN major food dis­tri­b­u­tions were car­ried out this week in Bala­ma and Melu­co Dis­tricts. Our 7 ton Nis­san truck left at 4:30a.m. Mon­day morn­ing, loaded with 6 tons of corn, soap, and salt as part of a 2 day major food give out that cov­ered the 46 orphans in the far West side of Melu­co (Revia Vil­lage near the game reserve), and the 115 orphans in the Ele­phant Vil­lage (East side) of Melu­co Dis­trict. Dur­ing these 3 days of give outs, 10 TONS of corn and 2 tons of beans were dis­trib­uted for food and plant­i­ng purposes.
On the same days, our 6 tons Nis­san deliv­ered seed and food corn to the 477 orphans and 240 wid­ows in the Impire and Man­go Church give outs in Bala­ma District.
MULTI-TASKING
TO
MEET
THE
NEEDS
The 3 man crew on our 7 ton truck who were giv­ing out food in Melu­co this week are also the WATER WELL FIX IT TEAM. Manuel and his 2 truck assis­tants, do all the water well repairs under nor­mal cir­cum­stances. Super "all around FIX IT MAN", Eric Dry, pitched in and trained up our Youth Pas­tors, Car­l­i­tos Jorge and Nel­son (16 year old orphan) as water well assis­tants this week as both are very mechan­i­cal­ly mind­ed. Togeth­er, this 3 man team repaired two water wells this week in vil­lages that had no oth­er source of water. Fast action is need­ed to pre­vent dis­ease and suf­fer­ing, for life is tough in a vil­lage of 5,000 peo­ple when there is no water and the tem­per­a­tures are 95 degree F (35 C) by 10 a.m. daily.
JORGINA
HOME
FROM
HOSPITAL
Jorgina is doing well after 8 days in the hos­pi­tal with a res­pi­ra­to­ry prob­lem. She's smil­ing and play­ing again with her new found "fam­i­ly", as Fati­ma, her fos­ter moth­er, has 5 chil­dren. Nice to have our fam­i­ly all "home" again. Thank you for your prayers for a fast heal­ing for our frag­ile lit­tle girl. Now to get her eat­ing again, so she can regain the weight she lost last week.
DECLINGING
PEACE
NEEDS
PRAYER
COVERAGE
Please keep us and our orphans in prayer, as there were 4 more clash­es between both sides last night tak­ing sev­er­al lives. These inci­dents are 500–700 miles south of Bala­ma, so we are in no imme­di­ate dan­ger. How­ev­er, the first inci­dent in Pem­ba occurred Wed. when the 18 year old daugh­ter of a wealthy restau­rant own­er was kid­napped. She man­aged to escape the kid­nap­pers get-away car thanks to a slow mov­ing truck that slowed them to a crawl in high­way traf­fic. This intel­li­gent young lady real­ized her captor's guns were fakes, so she jumped from the slow mov­ing car as it tried to pass the truck on an uphill grade. That took courage and prob­a­bly saved her life.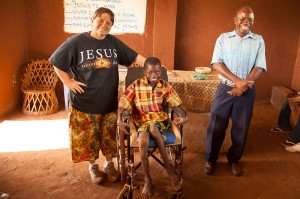 The BIBLE says that in these End Times, there will be wars and rumors of wars. Stand­ing on God's Word is the ONLY REFUGE that is total­ly safe for any of us, no mat­ter where we live. Eric and I, as well as our staff, are tak­ing all pre­cau­tions and using much wis­dom in coor­di­nat­ing our trav­el pro­grams. We are not moved by FEAR, but ONLY BY THE WORD OF GOD. Thanks for being there for us in this time of need.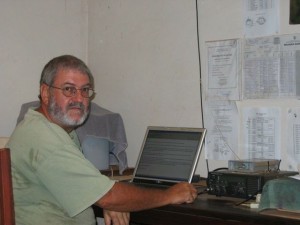 Bless­ings, Bush Bun­ny Bren­da Lange Eric Dry