FROM

"

BUSH

BUNNY

BRENDA

"
DATE

:

DECEMBER

17, 2022
REPAIRING
THE
TWISTER
DAMAGE
Our 4 car­pen­ters and 4 helpers have worked hard on repairs this week, but we still have anoth­er week's work ahead of us. The pho­to of the back side of the #2 (beans) and #3 (rice) barns shows the full extent of the major dam­age done.
The storm didn't just remove the tin sheets, it broke

EVERY

TRUSS

(the tri­an­gles you see being replaced), took all the cross beams (

4X4

's) hold­ing the tin sheets,

AND

broke most of the upright wall posts sup­port­ing those truss­es. I was amazed to see that the wall held with so many bro­ken

4X4

upright beams! That in itself is a mir­a­cle!

Ware­hous­es 2 and 3 after 4 days of work. Walls were bad­ly dam­aged, so they had to replace many roof­ing sup­port posts.

Our oth­er 2 ware­hous­es received minor dam­age, which took all day Tues­day to repair. Also on Tues­day, a group of 20 men moved over 1,000 sacks of beans that could be sal­vaged after the storm into the half emp­ty corn ware­house. The 2 upper lay­ers of the beans were wet, and were dis­trib­uted imme­di­ate­ly to the orphans liv­ing close by.
Those 2 lay­ers of beans saved the major­i­ty of the beans from get­ting wet. We

PTL

that no one was hurt dur­ing the storm or the clean-up work,

AND

THAT

NO

FOOD

WAS

WASTED

! We just gave it out a bit ahead of sched­ule.
THANK

YOU

TO

THOSE

WHO

GRACIOUSLY

GAVE

TO

HELP

WITH

REPAIRS

! Your gen­eros­i­ty has tru­ly blessed us, not just for the rebuild­ing, but so we can con­tin­ue serv­ing the chil­dren of this area.

BBC
GAMES
CONTINUE
AFTER
THE
STORM
It took 2 days for the ground to dry out, but on Wednes­day, the

BBC

teams were greet­ed by big­ger crowds than the week before!
This in itself is amaz­ing, as it is "macham­ba" time (mah-sham-bah)! That means all school-age chil­dren are expect­ed to help plant their family's farm­ing fields, as the food pro­duced is the only way most of these fam­i­lies sur­vive. Yet the chil­dren were in their vil­lages, and ready to play games and have a Bible les­son!
The games are very pop­u­lar!
Keep on pulling boys!
The crowds are grow­ing.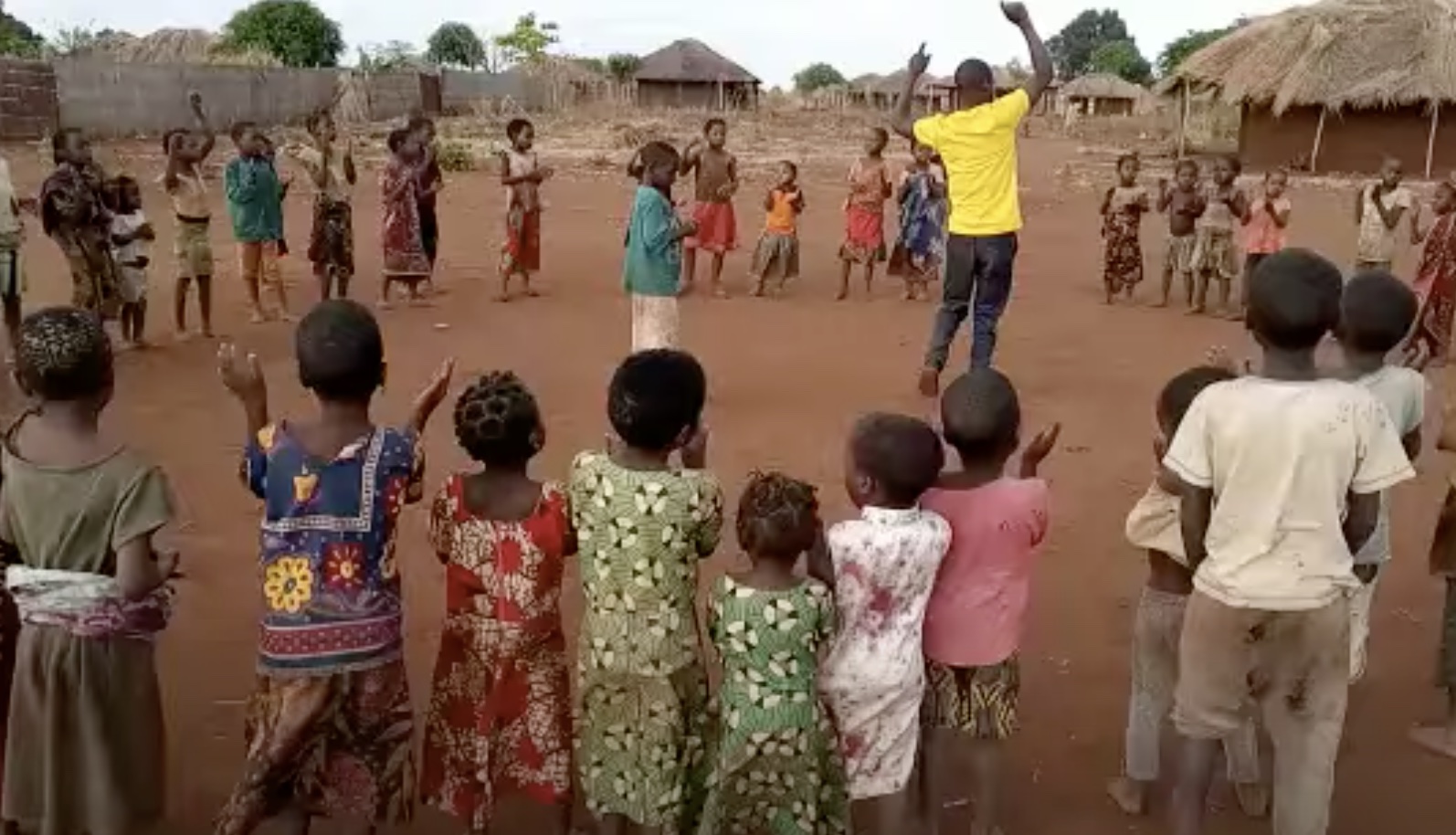 Singing lift

JESUS

HIGHER

, stomp Satan under your feet.
https://youtu.be/mHiUbD3OzgA

I know it sounds redun­dant, but

GOD

IS

TRULY

MOVING

IN

A

BIG

WAY

AMONG

THE

VILLAGE

CHILDREN

HERE

.

PTL

!




IT

'S

THAT

TIME

OF

YEAR

AGAIN

TO

BE

MORE

VIGILANT

!

Please keep us in your prayers as we also face increased crime at this time of year. With the barns in a vul­ner­a­ble state, this makes us twice as like­ly to have unwant­ed night time vis­i­tors. We have increased the num­ber of guards at the barns and at our main mis­sion sta­tion. Prayers for their safe­ty is also much appre­ci­at­ed.



MANY

BLESSINGS

TO

YOU

ALL

FOR

YOUR

CONTINUED

SUPPORT

OF

OUR

CHILDREN

.



BUSH

BUNNY

BRENDA

LANGE




AND

THE

BALAMA

STAFF