FROM

"

BUSH

BUNNY

BRENDA

"


DATE

:

APRIL

3, 2021



HELDER

MAKES

IT

TO

1ST

ELIMINATIONS



Fri­day, Cape­na took Helder to Mon­tepuez for his inter­view and elim­i­na­tion test, com­pet­ing with over 600 stu­dents out of the 1,050 who took the test. They are com­pet­ing for 190 posi­tions at the teach­ers col­lege. He needs God's favor so please pray for him as the com­pe­ti­tion is real­ly tough. Sad­ly, Alferes and Ali's test scores were not good enough to make the cut.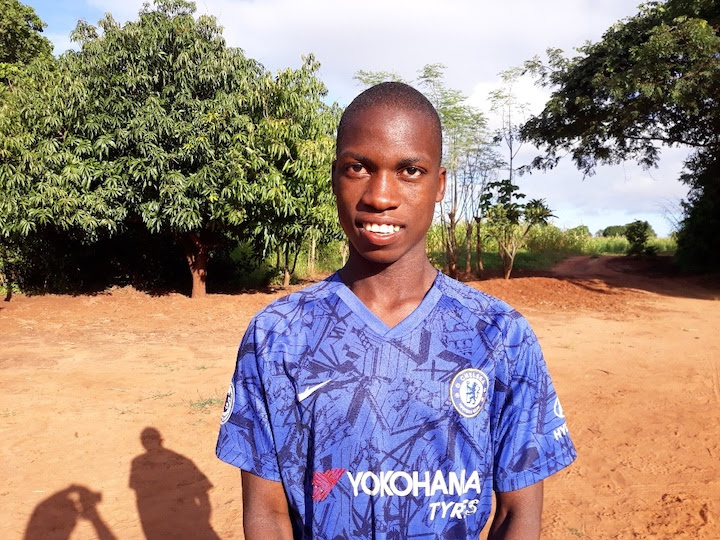 Helder awaits exam results.​

Results of who will receive those 190 posi­tions will be announced after April 10th. Please pray for favor, that the judges liked his answers at the inter­view.



NOTE

: Alferes and Ali will enter the 12th grade class on Mon­day. Thank­ful­ly, they only missed 1 week of school.

Helder, who has com­plet­ed 12th grade, will help out with odd jobs around our mis­sion until his final results at teach­ers col­lege are announced.




MORE

BABIES

DEPENDING

ON

OUR

MILK

PROGRAM



Present­ly, 30 infants are receiv­ing baby for­mu­la in our pro­gram and 8 of those infants are liv­ing with us. New­borns are total­ly milk depen­dent until their 4th month. At that time rice cere­al fol­lowed by either our spe­cial Hypo or oth­er baby cere­als are slow­ly intro­duced into their diet.


This wee 3‑day-old orphan has a chance at life thanks to your gen­er­ous for­mu­la gifts.​

1‑year-old mal­nour­ished boy receives Hypo cere­al to boost his ener­gy and pro­tein intake.​

Last week alone, we received 2 new infants into the milk for­mu­la pro­gram, and 1 mal­nour­ished 1‑year-old into the food pro­gram.



Grand­moth­er and baby's father eager­ly lis­ten to Anna's instruc­tions, as this new­born's life depends on it.




CHRISTIANO

FIGHTING

TO

LIVE



Chris­tiano has an eye infec­tion and sep­sis (blood infec­tion). A 3rd blood trans­fu­sion was giv­en this week to boost his immu­ni­ty.

The fact that he is

STILL

ALIVE

is a faith builder to us all, for his lit­tle frail body is fight­ing against great odds. A

JESUS

MIRACLE

IS

NEEDED

. Please keep him in your dai­ly prayers. A video link is shown, below, to let you see what a fight­er he is.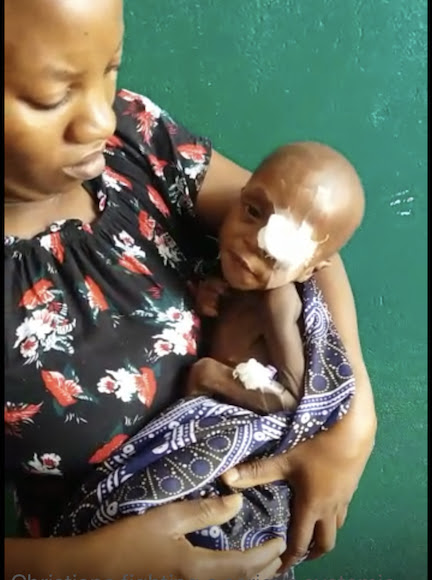 To see Chris­tiano video in YouTube,
click this link —-> https://youtu.be/SMzVsy9kqMk

Note: An infant only needs 100ml of blood to bring his hemo­glo­bin up to nor­mal. Since blood does­n't keep long, we donate the bal­ance of the blood to help oth­er infants with post-malar­ia ane­mia. This week, 2 oth­er infants ben­e­fit­ed from Chris­tiano's blood pack­et.



HAPPY

RESURRECTION

DAY

TO

YOU

ALL

!



BLESSINGS




BUSH

BUNNY

BRENDA

LANGE




AND

THE

BALAMA

STAFF