FROM

"

BUSH

BUNNY

BRENDA

"


DATE

:

MARCH

27, 2021



OUR

CHILDREN

ARE

GROWING

UP

!

As all you par­ents know, you are hug­ging your pre­cious infant one day, and the next you're send­ing them off to school. We only have 4 under 5‑year-olds now as well as the 8 new infants who are

NOT

IN

SCHOOL

.

All our first graders this year were received here as infants 5 to 6 years ago. How time flies!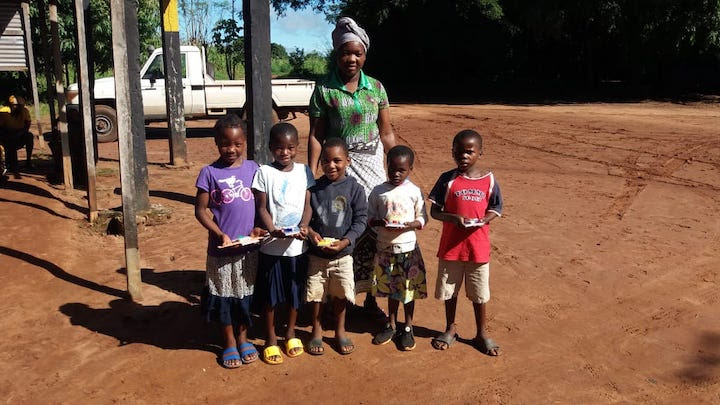 3 lit­tle ones on the right came to us as infants with Soz­in­ho and Joenet­ta enter­ing 1st grade, and Daniel on far right is now a 2nd grad­er.

Enjoy the pho­tos of some of our fam­i­lies as the chil­dren receive their final school sup­plies we man­aged to buy this week. Not an easy task to buy for as we now have 71 of our chil­dren in 1st to 12th grades.


San­dra (pink shirt in front line) grew up here from infan­cy and is now a 1st grad­er. Mon­i­ca (hood­ed jack­et) will attempt 2nd grade. Please pray her strength holds up.
The Fab­u­lous 5 is now the Fan­tas­tic 4, as the 2nd old­est girl, (not shown), decid­ed to mar­ry and left us a few weeks ago. Press­ing on, these 4 want to com­plete their high school edu­ca­tion.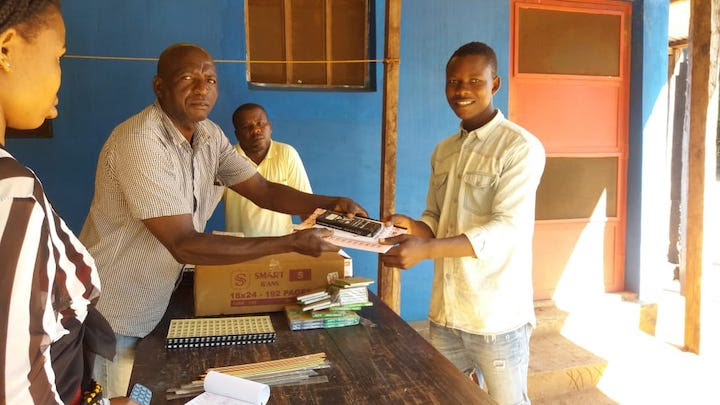 With Ali, Alferes, and Helder pos­si­bly leav­ing for teacher's col­lege, Samuel will become the old­est in the dorm at 18 in the 12th grade.​

With only a 2‑day notice last week that schools would open on Mon­day, March 21st, it was a scram­ble to find all the need­ed sup­plies, for not even the Pem­ba sup­pli­ers were ready for this.



YOUR

LOVE

GIFTS

AT

WORK

!

THANK

YOU

FOR

MAKING

THESE

SUPPLIES

POSSIBLE

.




BUSH

BUNNY

TIDBITS



1.

ALI

,

HELDER

,

AND

ALFERES

, the 3 young men who applied for teach­ers col­lege, are still await­ing results.

2.

BABY

CHRISTIANO

remains in the hos­pi­tal due to an eye infec­tion and his low weight (4kg at 10 months of age).

He is a fight­er, with great per­se­ver­ance, for the staff are sur­prised his body is show­ing signs of improve­ment against great odds. God is giv­ing him super­nat­ur­al strength, so please keep your prayers going heav­en­ly for him.



BLESSINGS

,


BUSH

BUNNY

BRENDA

LANGE




AND

THE

BALAMA

STAFF