FROM

"

BUSH

BUNNY

BRENDA

"


DATE

:

FEBRUARY

6, 2021



MEET

THE

ZEBRA

GANG

OF

HOUSE

#6

The Zebra gang hosts 4 babies under 2 years, plus 4 oth­er chil­dren under 10 years. It's a busy house, and the

ONLY

FOSTER

HOUSE

with 5 "live in" fos­ter moth­ers.

Rea­son: orphaned baby explo­sion

Note: 2 of the fos­ter moth­ers are in train­ing for house #7 when it opens.

Four of the moth­ers each have an infant-in-arms, as well as assist­ing the Fifth moth­er with clothes wash­ing cook­ing, and oth­er needs of this house. The moth­ers with infants in this home are trained in "frag­ile infant care", as all the grow­ing, healthy babies you see now were tiny, frag­ile, mal­nour­ished lit­tle ones when they joined our fam­i­ly.



Judi­ti hold­ing fast grow­ing Sal­vador with beau­ti­ful curly hair.​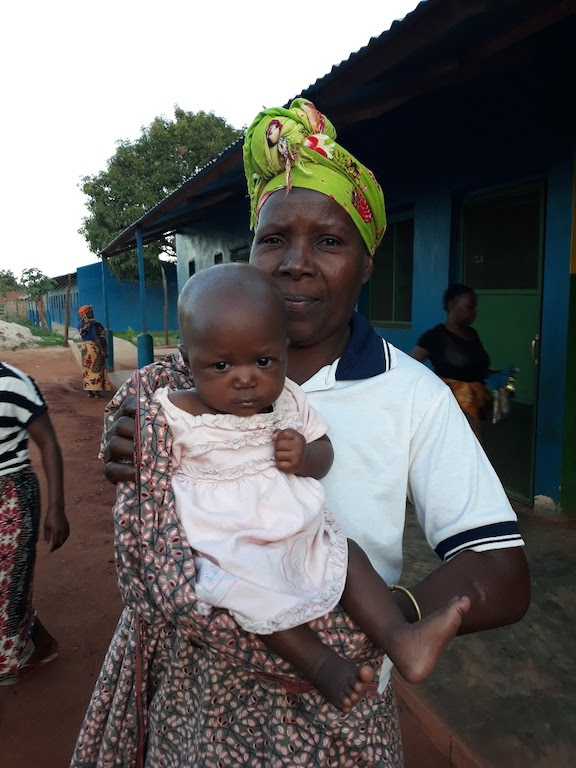 Cecelia hold­ing Infant Fatima​

Vaneza, our mir­a­cle moth­er hold­ing Maiz­in­ha.​

Look at them now! I am always amazed at how love, prayer, and good nour­ish­ment can bring infants back to nor­mal in less than 8 weeks. Before the Lord sent me here, I was an

RN

in the

USA

, trained in

PICU

and

NICU

. (Pedi­atric and Neona­tal inten­sive care.)




Zebras, left to right: Helder (age 8), Edwar­do (age 8) hold­ing Maiz­in­ha (age 10 months), Beba (age 2), Belusha (age 10), and Adeli­na (age 2)

Many thought I was "wast­ing" my train­ing and tal­ents by becom­ing a mis­sion­ary.

GOD

NEVER

WASTES

ANY

TALENT

OR

TRAINING

.

HE

EXPANDS

ON

IT

!

Once here, the Lord showed me a dif­fer­ent path in which to use that knowl­edge

WITHOUT

all the fan­cy machines of a hos­pi­tal. A tough adjust­ment is an under­state­ment, but learn, I did, through prayer and expe­ri­ence. God showed me new and inven­tive ways to use my knowl­edge. If I could­n't fig­ure out a solu­tion, I asked the Lord, lis­tened, and act­ed on what Jesus showed me.

"Ask and you shall receive" is how Jesus and I resolve the chal­lenges that face us dai­ly when rais­ing His lit­tle ones.




OOPS

, I

FELL

!

One such chal­lenge hap­pened last Wednes­day. Eight-year-old Anna, of the Zebra house, fell on her left elbow while play­ing soc­cer. The elbow was jammed and locked in a bent posi­tion.

A trip to the hos­pi­tal, and the Bala­ma Dr. had it fixed and cast­ed in under an hour. Anna will be in her "half cast" for up to 3 weeks to let her elbow heal.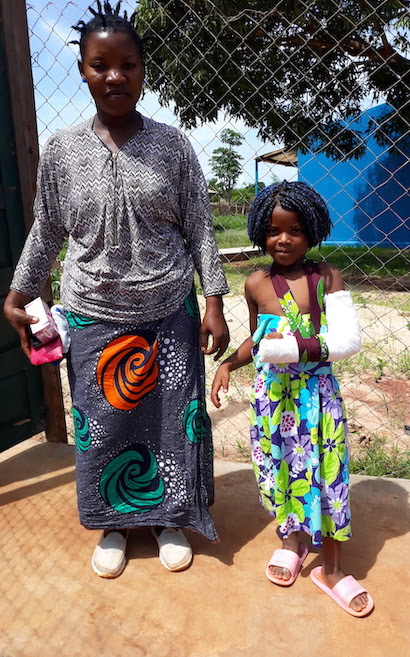 Anna, our 'Oops, I fell down!" girl, with Vaneza on return from hos­pi­tal.​



ALL

OF

YOU

PLAY

A

VITAL

ROLE

IN

RAISING

THESE

CHILDREN

. Your prayers are great­ly need­ed as we face a stricter lock­down right now with schools and church­es closed due to fear of the more con­ta­gious

CV19

found in

RSA

. There is no virus in our area, and my prayers are that it stays that way.



BLESSINGS

,


BUSH

BUNNY

BRENDA

LANGE




AND

THE

BALAMA

STAFF