FROM

"

BUSH

BUNNY

BRENDA

"


DATE

:

JUNE

20, 2020



GOD

DOING

SOMETHING

WONDERFUL

IN

ZITO



No one can explain it, but no one denies it is a good thing. Zito
con­tin­ues to

THRIVE

even with the odds against him.

Zito is ener­getic, plays Rum­mikub with the boys, loves art class, and con­tin­ues to wheel him­self long dis­tances in his adult tri-cycle with­out any­one help­ing him. He still requires a tiny dress­ing change on his hip each day, as the fis­tu­la found by the last sur­geon is still active.



Zito and his ever faith­ful wheels.



HOWEVER

, it doesn't phase him one bit. If you didn't know he has a pseudomonas infec­tion in his left femur, you would nev­er sus­pect it.

OUR

STAFF

, and the hos­pi­tal staff are hap­py to see him doing so well.

I have no idea how God will answer our prayers, but in no way is this nasty infec­tion in con­trol of his body any­more. I will keep you post­ed as time goes on, but know that many months have passed with

ONLY

POSITIVE

changes seen in Zito's health.

PRAISE

THE

LORD

, for He is the God of won­der­ful mir­a­cles.

Here's anoth­er quick video of our kids hav­ing fun and cel­e­brat­ing. Who's your friend? Jesus!
https://youtu.be/yJzT160JAVA




SPECIALTY

TEAM

PROVIDES

A

HELPING

HAND

.

Our spe­cial­ty pro­cess­ing team of Manel, Car­l­i­tos, and Mon­sur left
Tues­day morn­ing with a loaded 7‑ton-truck for our Melu­co mis­sion.

Prepar­ing them for the trip took 2 full days as it is sim­i­lar to send­ing your fam­i­ly on a 3 day camp­ing trip in the bush. They need­ed every­thing from pots and pans to bed­ding, as well as a corn chute and all the small equip­ment to do the job. They also took 60 sacks of this year's beans for the orphans.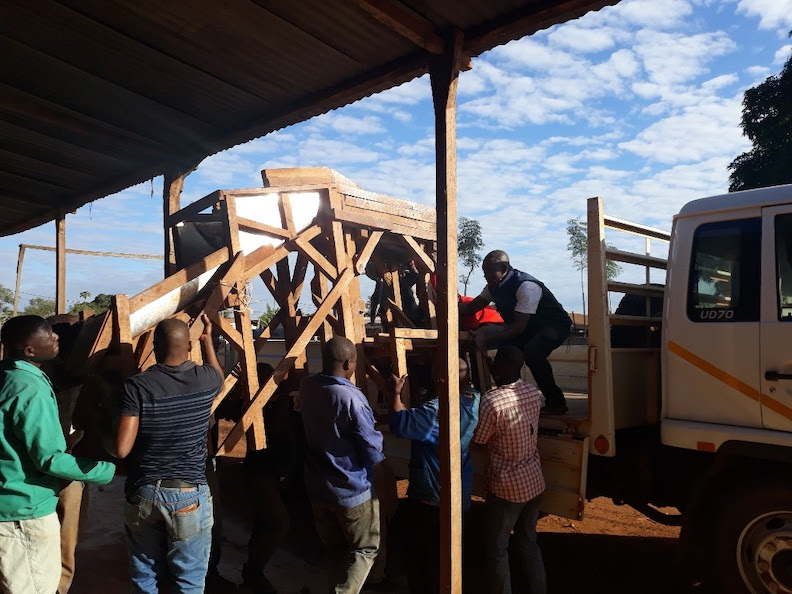 Lift­ing a 400 lb./182kg corn chute onto our truck takes 10 men.​

The Melu­co mis­sion is the main stor­age facil­i­ty for the orphans' food dis­tri­b­u­tion pro­gram that sup­ports 515 orphans and the wid­ows who care for them. They need­ed help to prop­er­ly sack, sew, and stack the 600 sacks of new­ly har­vest­ed corn that was now in their barn.

Using a small team of men, the team com­plet­ed the dusty job in 2 days,

PTL

, and were back in Bala­ma ear­ly on the 3rd evening.

WE

ARE

VERY

GRATEFUL

,

FOR

THIS

TEAM'S

WORK

MAKES

IT

POSSIBLE

FOR

THESE

CHILDREN

TO

RECEIVE

FOOD

THROUGHOUT

THE

YEAR

.




PREPARING

CORN

FOR

MILLING

INTO

FLOUR



In order to make corn flour, it must be sift­ed to take out any dust and husk par­ti­cles present when sacked in the fields. This "clean corn" is then re-sacked and stored for a few days until it needs to be milled.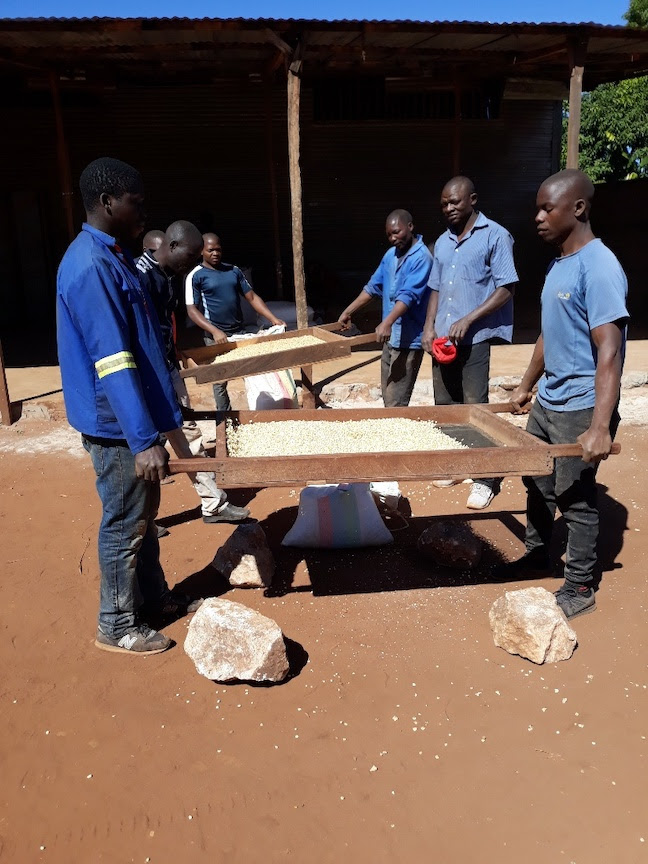 Sift­ing the corn so it's ready to mill into corn flour.

Click on the link below to see a short video of how it's done in our huge 3‑foot-sifters.
https://youtu.be/FqflMosXrjY

Life in Bala­ma takes a bit more "prepa­ra­tion" than most real­ize. It is the locals who taught me how to do this. I just built the sifter a bit big­ger than what they use.



THANK

YOU

FOR

MAKING

ALL

THIS

POSSIBLE

VIA

YOUR

LOVE

GIFTS

.

TOGETHER

WE

ARE

MAKING

A

DIFFERENCE

.




BLESSINGS

,


BUSH

BUNNY

BRENDA

LANGE




AND

THE

BALAMA

STAFF