FROM

"

BUSH

BUNNY

BRENDA

"

DATE

:

JUNE

13, 2020


SUCCESSFULLY

RAISING

TRIPLETS

TAKES

GOD

'S

BLESSING



Triplets Anto­nio, Jacobe, and Arma­lin­do are now 8 years old and in the 3rd grade. They are

PROOF

that with lots of prayer, rais­ing 3 tiny babies weigh­ing only 1.8kgs(3.9 lbs,) can grow into healthy chil­dren.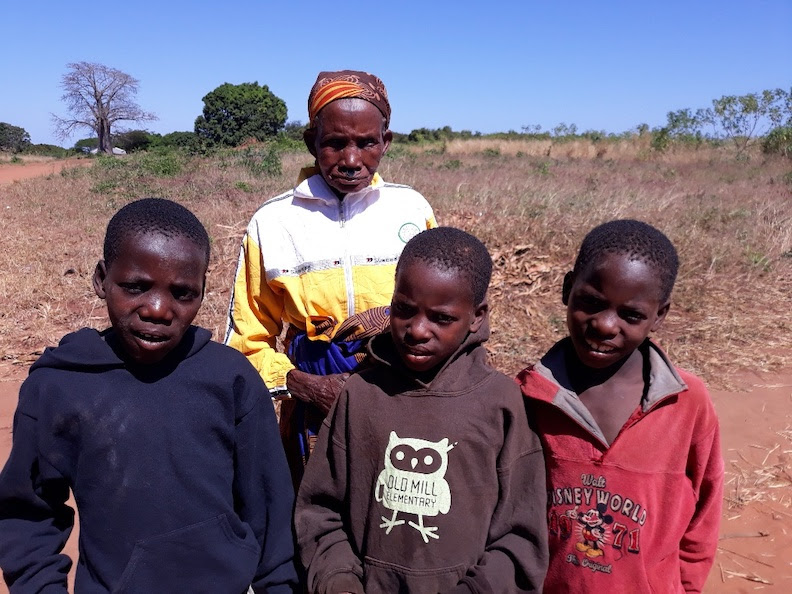 Granny Armin­da and (L‑R) Anto­nio, Jacobe, Arma­lin­do

Eight years ago the Aunt and Grand­moth­er came to us for milk for­mu­la, but they lived too far away to fetch milk week­ly. We placed the 5 of them in one of our improved mud huts (tin roof, mud brick walls, and cement floor with out­door kitchen and bath­room.) With many prayers and our help, the 3 boys over­came any ill­ness that attacked their lit­tle bod­ies. Once a year old, they were thriv­ing, and we felt they had a great future.
The Aunt left them to get mar­ried when the boys were 3, so it was only Grand­moth­er Armin­da now car­ing for them. Once the boys were 5, the Grand­moth­er decid­ed it was time they moved into the vil­lage with her niece. The niece would care for them once their very ancient Grand­moth­er has fin­ished her race. Grand­moth­er Armin­da is one tough woman. She still comes every Thurs­day to fetch food for her­self and the 3 boys. God has giv­en her the grace to live a long life, and to see her grand­sons grow­ing into young men.

We use the above sto­ry of these triplets as an encour­age­ment to those who come to us with mul­ti­ple birth babies. Our baby for­mu­la pro­gram encoun­ters many sets of twins each year, so hav­ing 3 sets of triplets still has us amazed.



THANK

YOU

for your prayers and love gifts to help the 3 sets of triplets now in our pro­gram. One infant went to heav­en 2 weeks ago due to lung com­pli­ca­tions, but the remain­ing 8 babies are eat­ing and gain­ing weight.


YOUR

LOVE

GIFTS

AND

PRAYERS

AT

WORK

!

I

LOVE

JESUS

,

JESUS

LOVES

ME


Click the link or the pho­to to see a YouTube upload of our kids con­tin­u­ing to prac­tice their Eng­lish.https://youtu.be/KXdyXVBZmZc



HELPING

ORPHANS

IN

THE

BUSH


Our

BBC

motor­bike team is not func­tion­ing right now due to cur­rent health restric­tions against large group meet­ings. But the orphans in the bush still need to eat, so Car­l­i­tos and Daniel,

BBC

lead­ers, make a trip every 2 weeks tak­ing food to 3 grannies rais­ing 9 orphans liv­ing an hour by motor­bike from our base.



Bush Granny and 2 orphans​.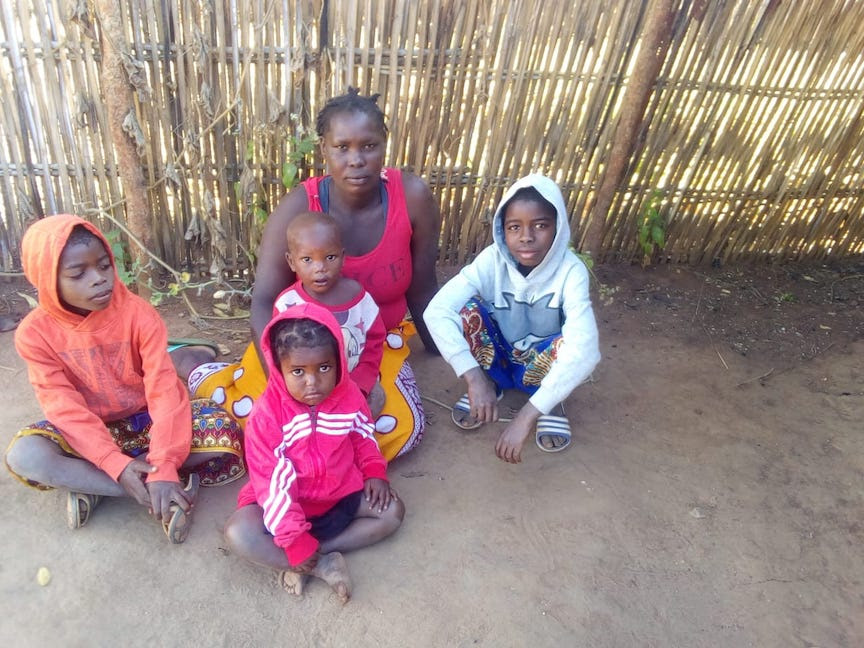 Aunt with 3 Bush orphans and her own child.

These 2 youth Pas­tors load 2 motor­bikes with corn flour, dried beans, salt, and soap for these fam­i­lies. They spend a few min­utes min­is­ter­ing to the chil­dren, and talk­ing to the local vil­lage Pas­tor before return­ing on a rough dirt road that brings them back to our mis­sion sta­tion.



Granny with 3 orphans​



YOUR

LOVE

GIFTS

AT

WORK

, even in the midst of dif­fi­cult times.

June corn and beans are now in our barn, and all is well thanks to many pray­ing for us to receive what we need­ed for our chil­dren.


THANK

YOU

FOR

MAKING

THIS

PROGRAM

POSSIBLE

.



BLESSINGS

,


BUSH

BUNNY

BRENDA

LANGE




AND

THE

BALAMA

STAFF