FROM

"

BUSH

BUNNY

BRENDA

"


DATE

:

NOVEMBER

14, 2020

A

YEAR

ROUND

GIFT

THAT

DELIGHTS

ALL



A mur­al paint­ed on a wall delights all who see it. A month ago, I saw a mur­al some­one had paint­ed at the local high school. One of our staff found out who the painter was, so I invit­ed him to our office to find out if he could paint ani­mal scenes and at what price. (I fig­ured his quote would be too high for our bud­get, but would­n't hurt to ask.)

I had held onto a gift giv­en over a year ago specif­i­cal­ly for dec­o­rat­ing the chil­dren's homes, but I was nev­er able to find a painter who could do designs. So when Vicente quot­ed a Noah's Ark scene that cov­ered an 18 ft/5.5 meter wall for $100 includ­ing the paint, I sealed the deal for house #6.



Vicente ® and helper with Noah's Ark Scene​



AMAZED

BEYOND

WORDS

was my reac­tion when I saw Vicen­te's paint­ing. He just looked at the pic­ture I showed him from our evan­ge­lis­tic book, and drew it on the wall! After his Noah's Ark job, a $100 remained of the paint­ing gift, so he agreed to do a Cre­ation scene for anoth­er of our homes. Anoth­er super mur­al!



Adam and God's Cre­ation

But now the funds are fin­ished, and there are 5 homes with­out a mur­al. Num­ber includes house #7 which is in its final con­struc­tion phase.

Our chil­dren don't ask for much, but they are super excit­ed after see­ing the murals, so Mama Bren­da is get­ting many requests from the chil­dren whose homes don't have a "pret­ty pic­ture". With Christ­mas com­ing up, I want­ed to put this "Christ­mas gift idea" to all of you.

Any size gift is just fine, for I will com­bine all gifts ear­marked "mur­al" for this fund. Total need­ed is $500 to com­plete the 5 hous­es. Plz email me if you are able to help. It's a gift that will touch many all year round.




TRIPLETS

ENTER

THE

SAFETY

ZONE



All 5 babies in the 2 pho­tos are now eat­ing and grow­ing rapid­ly. Only by the grace of God, your prayers, and love gifts have we been able to raise all 3 sets of triplets into the "safe­ty zone".


Rosa and Ros­ali­na are sur­viv­ing triplets. 6kg each.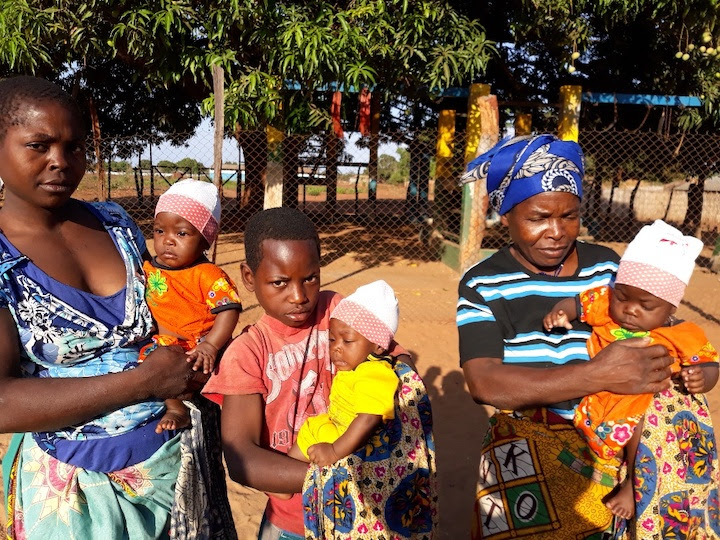 Felis­mi­na, Filom­e­na, and Fil­is­mi­no all at 6 kg/13 lbs at 5 months.​

This means they are eat­ing baby food, gain­ing weight and strength, so their immune sys­tems are strong against dis­eases. The old­est set of triplets are not shown as they slipped in to receive their food today while I was called away to deal with a sick child.



THANK

YOU

SO

MUCH

FOR

EXTENDING

A

HELPING

HAND

TO

THESE

PRECIOUS

LITTLE

ONES

.



BLESSINGS




BUSH

BUNNY

BRENDA

LANGE




AND

THE

BALAMA

STAFF