FROM

"

BUSH

BUNNY

BRENDA

"


DATE

:

FEBRUARY

4, 2023



20-HOUR-OLD

INFANT

BROUGHT

TO

OUR

DOOR





ERMESIA

, born on Jan­u­ary 31, lost her moth­er imme­di­ate­ly after she was born in her vil­lage. Erme­sia, 2.7kg/5.9lbs. nev­er nursed or received any flu­ids before com­ing to us at noon the day after her 4pm birth. This put her in a very dehy­drat­ed state. Our two Children's Direc­tors, Anna and Fati­ma, were at the mar­ket buy­ing baby clothes for our fast-grow­ing group of 16 infants and tod­dlers. While Cape­na, our Office Man­ag­er raced to fetch them, I sprang into action.



Bush Bun­ny Bren­da feed­ing twen­ty hour old Erme­sia.

This baby need­ed flu­ids

NOW

! I quick­ly mixed up 2 ounces of for­mu­la and sat down to offer the bot­tle to the infant. Erme­sia didn't even hes­i­tate! Suck­ing hard, she drank the for­mu­la with gus­to! Anna and Fati­ma arrived, and gave detailed instruc­tions to the Aunt on how to feed and care for her. Anna asked the Aunt to return the next day since they lived close, so that the infant could be checked.



WHY

? The first week an infant is on for­mu­la is

CRITICAL

as these Aun­ties and Grannies don't under­stand the dan­ger of feed­ing sour for­mu­la that's been left in the bot­tle or in not wash­ing the bot­tle between feed­ings. We like to check the bot­tles and infant with 2 days of enter­ing the pro­gram,

ESPECIALLY

on a new­born like Erme­sia. Sad­ly, the fam­i­ly didn't come the next day as request­ed, so we must wait until they do come to find out if the infant is

OK

. Will update you on this sto­ry next week.

MILK
PROGRAM
SAVES
ANOTHER
INFANT
Old­er infants, like 3‑week-old girl,

NILCIA

, who was admit­ted Jan. 31 because her mother's breast milk had dried up, usu­al­ly adjust very well from being breast fed to being bot­tle fed.

AGINA

, the moth­er, is a refugee and fam­i­ly mem­ber of our Pas­tor Car­los who has 2 church­es in the Kwe Kwe area of Bala­ma. With­out for­mu­la, this lit­tle girl would not have stood a chance at sur­vival.

Nil­cia get­ting first good feed­ing in sev­er­al days.



BOTH

OF

THESE

INFANTS

,

PLUS

THE

37

OTHER

INFANTS

IN

OUR

MILK

PROGRAM

HAVE

A

CHANCE

AT

LIFE

BECAUSE

OF

YOUR

LOVE

GIFTS

.

THANK

YOU

FOR

MAKING

THIS

POSSIBLE

!




70-YEAR-OLD

CHURCH

MEMBER

DOING

HIS

PART





GENONO

was car­ried to our office on a motor­bike, as he can no longer walk the 3 km/1.5 miles from Rovu­ma to our mis­sion sta­tion. But his hands work very well, as he still weaves very stur­dy grass bas­kets for our church's offer­ings! I'll be dis­trib­ut­ing them to the new­er vil­lage church­es lat­er this month.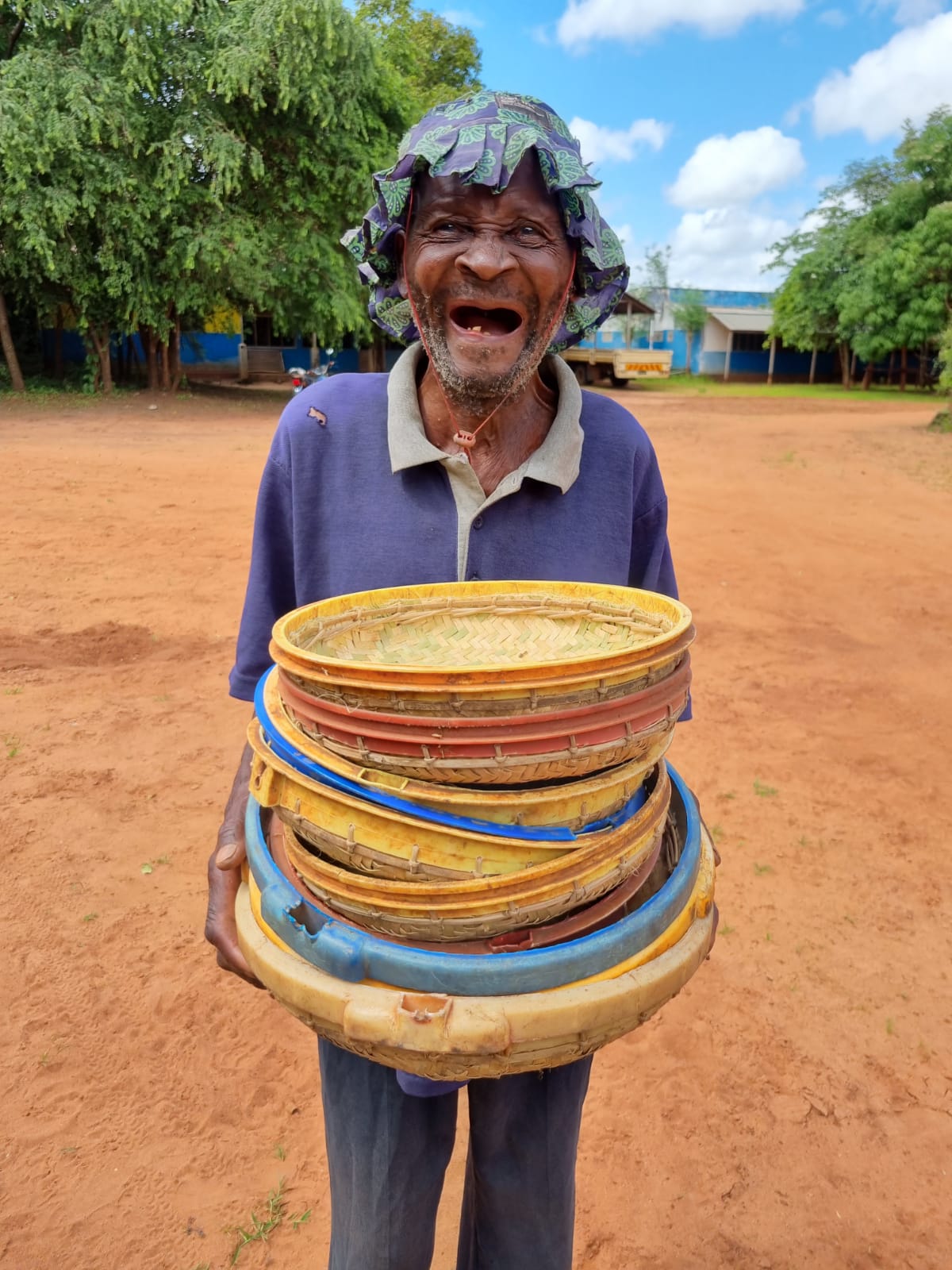 GENONO

brings us his hand­made offer­ing bas­kets for our vil­lage church­es. At 70 he can still weave a great bas­ket!

Genono was blessed with an

AWESOME

HEALING

over 15 years ago when we first began evan­ge­liz­ing the Rovu­ma area. A Mus­lim, Genono was car­ried to the tree where we met for church because his legs had no strength, but he want­ed to hear about Jesus the heal­er. Receiv­ing prayer at the end of our ser­vice, Genono stat­ed his legs felt stronger, and he was able to stand. With­in 2 days he was

WALKING

AND

DANCING

TO

JESUS

, for he had been healed! A devot­ed believ­er, Genono nev­er miss­es a church ser­vice.

PROVES

YOU

'

RE

NEVER

TOO

OLD

TO

SERVE

THE

LORD

IN

WHATEVER

WAY

YOU

CAN

.




BBC

EVANGELISM

REPORT



With school begin­ning this week, the

BBC

's saw increased atten­dance num­bers

LAST

WEEK

, as those chil­dren returned who had been help­ing their fam­i­lies plant their fam­i­ly farms. Here are two videos of last week's activ­i­ties, as both the motor­bike team, and the bicy­cle teams saw an aver­age of 200

ADDITIONAL

chil­dren com­ing to their pro­grams.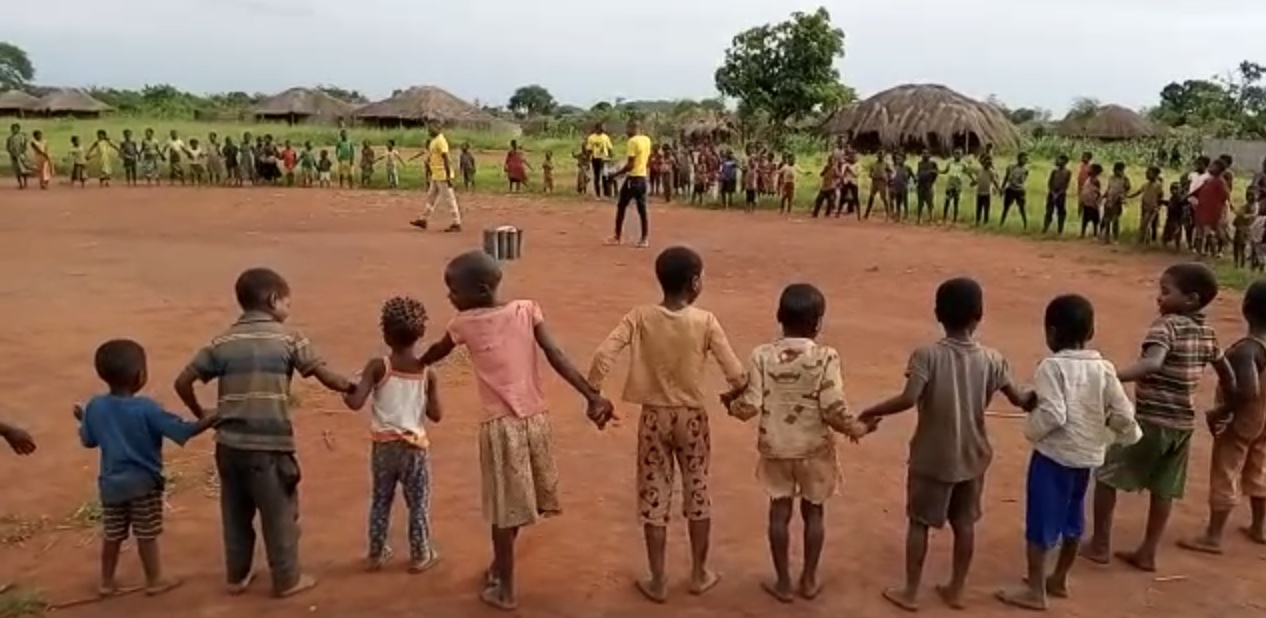 BBC

TEAM

real­ly gets the kids excit­ed before game time begins.
https://youtu.be/DmNaCNQjf30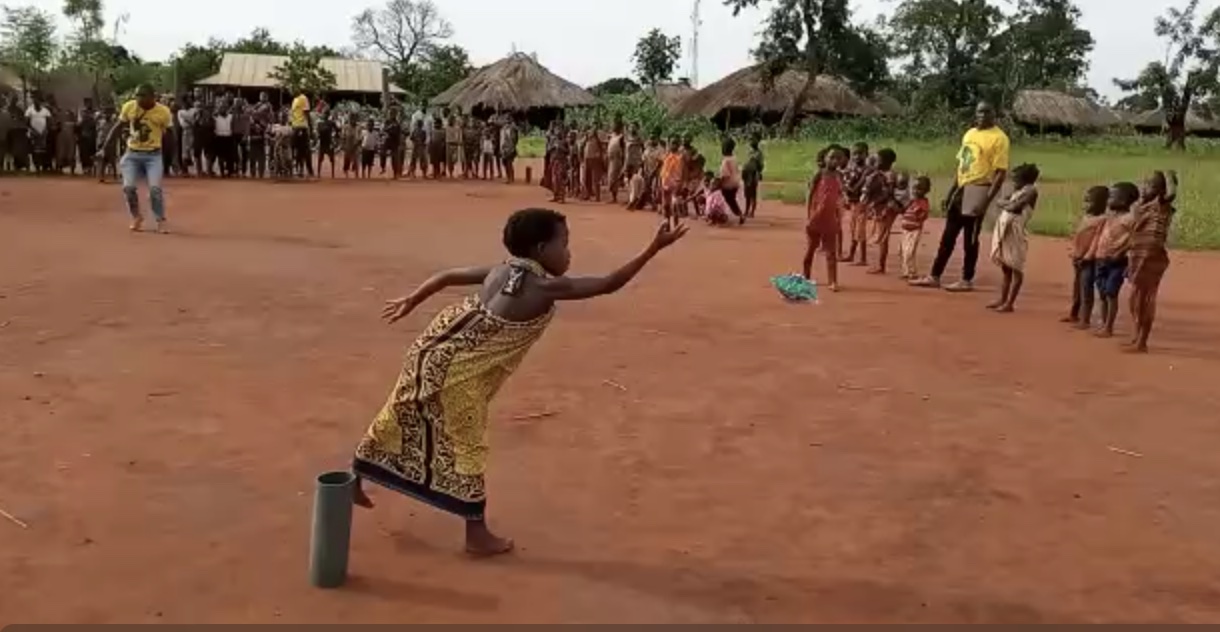 Bean bag toss is a game that chal­lenges the throw­ing accu­ra­cy of the kids.
https://youtu.be/nxka0OELu6c

At the request of the vil­lage school offi­cials, we can­celed our pro­gram

THIS

WEEK

so they could get the chil­dren focused and orga­nized into their class­es. Once the chil­dren set­tle into their class­es, our teams will con­tin­ue their vil­lage pro­grams.



MANY

BLESSINGS

TO

YOU

ALL

AND

KEEP

WARM

USA

!



BUSH

BUNNY

BRENDA

LANGE




AND

THE

BALAMA

STAFF