FROM

"

BUSH

BUNNY

BRENDA

"


DATE

:

JANUARY

23, 2021



FIVE

BABIES

IN

15

MINUTES

!

A new record for sure! While eat­ing lunch on Wednes­day, I received a call from Social Ser­vices request­ing for­mu­la and baby bot­tles for

TRIPLETS

who were born ear­li­er that morn­ing.

While orga­niz­ing the for­mu­la, I heard a noise out­side. Stick­ing my head out the door, I saw 2 women with 2 cry­ing babies sit­ting on our "recep­tion bench" for vis­i­tors. Our Assis­tant Chil­dren's Direc­tor "trainee", Fati­ma, was quick to tell me that she had met these women at our gate, and walked them to my house to receive baby for­mu­la.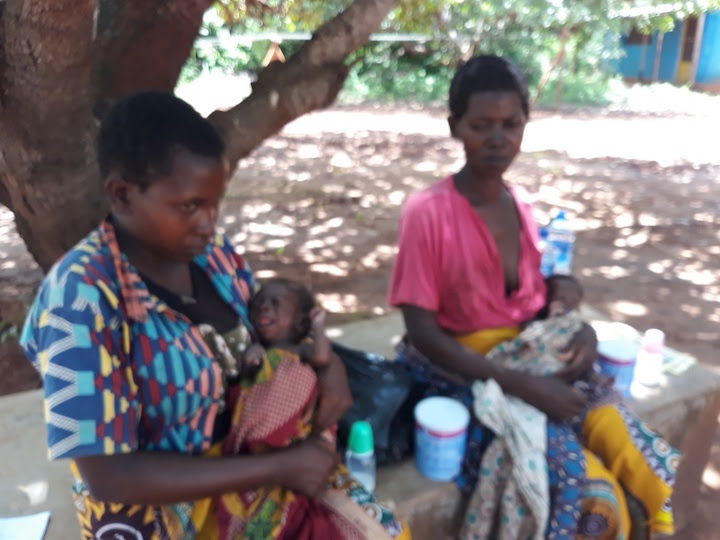 The Twins with Moth­er, ® and Aunt (l)​

Feel­ing a bit over­whelmed, I called Social Ser­vices to say I'd be anoth­er 20 min­utes as I had to first attend to these very hun­gry twins they had sent to me. Call­ing in our Chil­dren's Direc­tor, I left her with the need­ed items for teach­ing baby for­mu­la prepa­ra­tion to the moth­er and Aunt of the twins.

Fati­ma and I quick­ly loaded the car with triple of every­thing — Baby for­mu­la, baby bot­tles, plus store-bought 1.5 liter water bot­tles for mix­ing the for­mu­la.

At the hos­pi­tal we were escort­ed into the mater­ni­ty ward to meet the triplets along with their par­ents, aunt and uncle. Moth­er and baby girl both looked a bit frail. The moth­er was "dry", mean­ing no breast milk. The 2 boys looked much stronger, as you can see in the pho­to. Once released from the hos­pi­tal, they will receive baby for­mu­la week­ly from our pro­gram.


Moth­er of Triplets with baby girl.​

Aunt with Triplet boys.​

Because you care, these 5 lit­tle ones will have the for­mu­la need­ed to grow in to strong, healthy infants.



JESUS

LOVES

THE

LITTLE

CHILDREN

OF

THE

WORLD

.

PLEASE

PRAY

FOR

THESE

5

AS

THE

FIRST

WEEK

ON

FORMULA

DETERMINES

HOW

WELL

THEY

WILL

GROW

.

I"ll keep you post­ed on their progress.




HAPPY

DAYS

!



QUISTON

is now sit­ting and play­ing Inde­pen­dent­ly! It does my heart good to know he has pro­gressied out of his mal­nour­ished state into a baby of nor­mal weight and strength for his 9 months of age. He's come a long way from the lit­tle frail infant we received.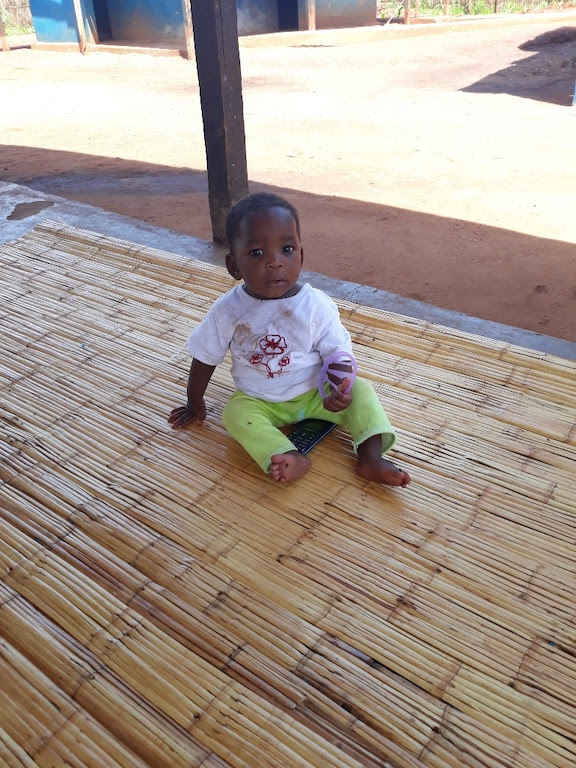 Quis­ton sit­ting and play­ing Inde­pen­dent­ly.​



MUCH

THANKS

TO

YOU

ALL

FOR

MAKING

THIS

PROJECT

A

LIFE

SAVER

TO

THE

INNOCENT

.



BLESSINGS

,


BUSH

BUNNY

BRENDA

LANGE




AND

THE

BALAMA

STAFF