FROM

"

BUSH

BUNNY

BRENDA

"


DATE

:

MAY

15, 2021



BABY

OLIVIO

DEPARTS

SUDDENLY



Last Sun­day night, baby Oliv­io ate his sup­per, then slept sound­ly till mid­night when he spiked a high fever. Vaneza called me, and we raced him to the hos­pi­tal. He was comatose by 3 a.m. and joined hands with Jesus at 4 a.m.

Rea­son: Sud­den death due to Cere­bral Malar­ia

When the malar­ia lar­vae mature, they can clog the ves­sels in the brain. A per­son spikes a high fever becom­ing comatose in a few hours. Most do not respond to

IV

treat­ment and pass away very quick­ly.

It only takes 1 mos­qui­to bite to inject the malar­ia lar­vae into the blood­stream. Ten to 14 days lat­er the first symp­toms appear.

Under nor­mal cir­cum­stances, a 3 day course of anti-malar­i­al meds is all it takes to erad­i­cate it. If it goes cere­bral, it can be dead­ly in hours. The younger a patient, the faster it kills.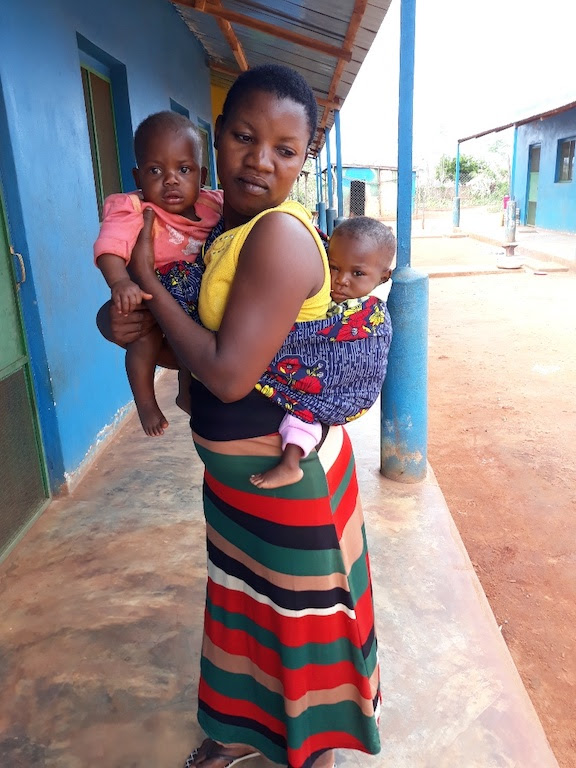 Fos­ter Moth­er, Vaneza, hold­ing Maiz­in­ha with Baby Oliv­io on her back.​

We miss Oliv­io dear­ly, with Vaneza miss­ing him most of all.

PLZ

PRAY

FOR

VANEZA

to have peace over this. Los­ing 2 infants in such a short time has been dev­as­tat­ing to her, espe­cial­ly since it hap­pened so unex­pect­ed­ly with Oliv­io.




HARVEST

TIME

HAS

OUR

TEENS

WORKING

HARD

.

Our teenagers were giv­en 3 small fields to plant and care for, as every young adult would nat­u­ral­ly be giv­en this respon­si­bil­i­ty if they were liv­ing at home. With each stu­dent hav­ing "in per­son" class­es only twice a week, these young adults have plen­ty of time to har­vest their crops.



A few of our teens har­vest­ing their Juco Beans.

Con­struc­tion Intern, Alferes, is hard at work learn­ing the dif­fi­cult task of plas­ter­ing a wall with cement under the super­vi­sion of a mas­ter brick­lay­er. Learn­ing by "doing" makes the info "stick bet­ter" in one's brain.
See him at work, here —> https://youtu.be/ggulfQqHLUA



Alferes learn­ing how dif­fi­cult it is to plas­ter a wall with cement​

Helder is deep in his stud­ies at his teacher's col­lege just 60km/32 miles up the road in Mon­tepuez. All seems to be going well as he only called us once this week. He seems to be set­tling in very well.



THE

FRUITS

OF

YOUR

LOVE

GIFTS

ARE

COMING

FORTH

AS

OUR

YOUTH

BEGIN

TO

BLOSSOM

INTO

RESPONSIBLE

YOUNG

ADULTS

.

THANK

YOU

FOR

ALL

YOU

HAVE

DONE

TO

MAKE

THIS

POSSIBLE

.



BLESSINGS

,


BUSH

BUNNY

BRENDA

LANGE




AND

THE

BALAMA

STAFF