FROM

"

BUSH

BUNNY

BRENDA

"


DATE

:

MAY

29, 2021



DAVE

ARRIVES

AFTER

GRUELING

3

DAYS

IN

THE

AIR



Dave, 1 of our 7 board mem­bers, arrived safe­ly in Pem­ba this week, stat­ing he thought inter­na­tion­al trav­el was tough 2 years ago (when he had a direct flight to S. Africa). To get here now, one must fly through Europe to

RSA

, with doc­u­ments in hand to apply for a Visa at our air­port, which was a stress­ful 2‑hour wait. Dave said you now have to jump through twice as many "hoops" as before.


He will stay 27 days vis­it­ing me and the chil­dren before leav­ing to do it all over again.



Dave and

BBBRENDA

in Balama​


I great­ly appre­ci­ate hav­ing him do all this, as he is our only vis­i­tor since 2019.




BUSH

BUNNY

BRENDA

GIVEN

SURPRISE

PARTY

!

It was an exhaust­ing day yes­ter­day as we con­tin­ued prepar­ing for the June 1st food buy­ing as well as pay­ing our staff, and meet­ing with our 12 Bush Pas­tors from 2 counties/districts.

At 3:30pm, I heard singing out­side my door.

Most of the exec­u­tive staff and house moth­ers were doing their best to dance to my door hold­ing a beau­ti­ful cake and singing Hap­py Birth­day in

ENGLISH

! Only 3 in this group speak Eng­lish, so the oth­ers must have worked hard to learn that song! See video at this link —> https://youtu.be/gEkqtRhjOfU .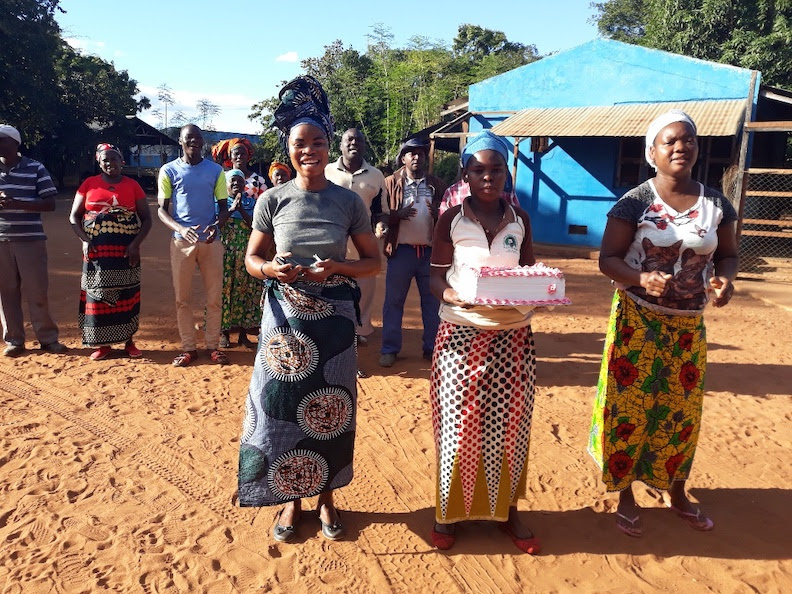 Bala­ma staff greet me with sur­prise par­ty!​

I great­ly appre­ci­at­ed their lov­ing effort as the cake said "

HAPPY

BIRTHDAY

MAMA

BRENDA

, 66". It had to be spe­cial­ly made in the next town, 30 miles/55km away, for that town has the only bak­ery with­in a 4‑hour-dri­ve of Bala­ma!

We had a great par­ty, as there was enough cake for every­one. A great way to end the week.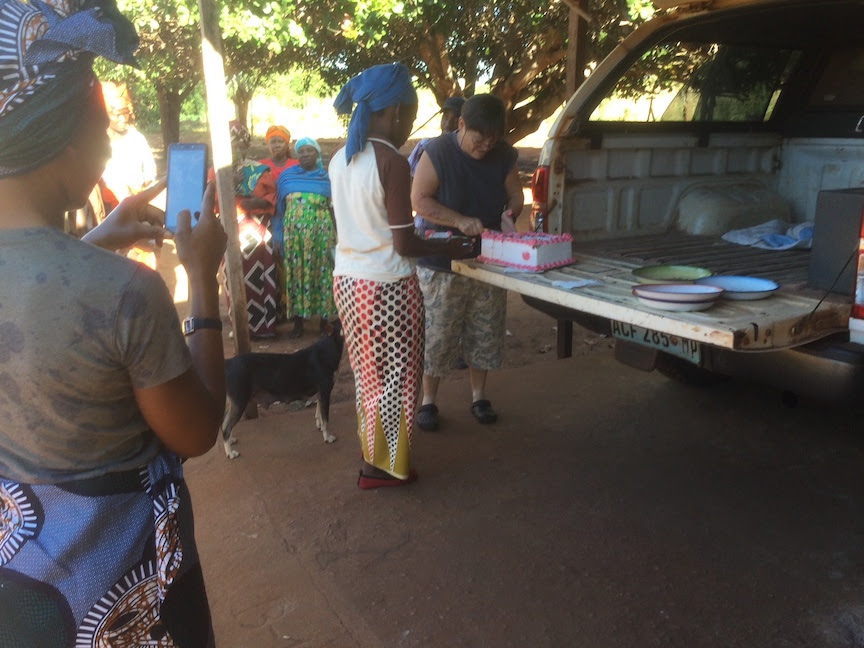 Birth­day cake enough for all.

Even the pup is in on the par­ty.



THANK

YOU

JESUS

FOR

MY

MOZAMBICAN

FAMILY

,

AND

ALL

MY

INTERNATIONAL

FRIENDS

WHO

SENT

BIRTHDAY

GREETINGS

!

It real­ly touch­es my heart to receive your love, thoughts, and prayers.



BUSH

BUNNY

BRENDA

LANGE

AND

STAFF

HOPPING

FAST

BECAUSE

YOU

CARE

THAT

OUR

CHILDREN

WILL

BE

FED

.



BLESSINGS

FROM

DE

BIRTHDAY

BUNNY

!


BRENDA

LANGE