FROM

"

BUSH

BUNNY

BRENDA

"


DATE

:

OCTOBER

3, 2020



HEALTHY

TRIPLETS

THANKS

TO

YOUR

HELP



Triplets Mar­cia, Marceli­na, and Marce­lo are now very healthy at 6 months as they all weigh over 14.5 lbs/6.6kg thanks to your help.
As you can see from their pho­to, they are chub­by lit­tle tykes, who began life at only a lit­tle over 2 kgs/4.5lbs each.



Bala­ma town triplets Mar­cia, Marceli­na, and Marcelo​.

The 2nd set of triplets from Rovu­ma vil­lage, Felis­mi­na, Filom­i­na, and Filomi­no, are close behind them in weight at 5kg (11lbs) each even though they are 7 weeks

YOUNGER

than the first set of triplets. I take my hat off to this moth­er and 2 old­er sib­lings of the Rovu­ma fam­i­ly, for they have done an excep­tion­al job of rais­ing these 3 lit­tle ones up to now.



Rovu­ma triplets are gain­ing weight rapid­ly.



THANK

YOU

FOR

SUPPORTING

OUR

BABY

FORMULA

PROGRAM

,

FOR

IT

LITERALLY

MEANT

LIFE

VS

.

DEATH

TO

THESE

NEWBORNS

.




LIFE

SKILLS

TRAINING

:

WEAVING

A

ROPE

BED



Rope Beds are the "norm" for this cul­ture, as the mate­ri­als to make them are read­i­ly avail­able. I bought the bed frame from a local man who makes them, and our "Life Skills" team were taught by Rachide, my house guard, to weave the ropes super tight so it makes a very com­fort­able bed.



Life Skills Teens com­plete their 1st woven rope bed.

The Fab­u­lous Five Teenagers need this bed before they can move into their new home this com­ing week. Our builders are still wrap­ping up the final touch­es on their home this week­end. The video link will bet­ter explain how bed weav­ing is done, and you'll see our team of young men learn­ing a new "life skill" while help­ing out the Fab­u­lous Five.

Watch a video of the Fab­u­lous Five weav­ing the bed for our new orphans here —> https://youtu.be/21ULOeBVF4k




LITTLE

SANTOS

TAKES

HIS

FIRST

SELFIE

!

San­tos and his Fos­ter Moth­er, Felim­i­na, joined me in a self­ie last week, as 2.5 year old San­tos real­ly want­ed to play with my phone.
So I turned on the cam­era, and we did our best to get all 3 of us in the pho­to. My arms were just a bit too short, but we tried. Any­way, San­tos

LOVED

THE

PHOTO

, so I want­ed to share it with you.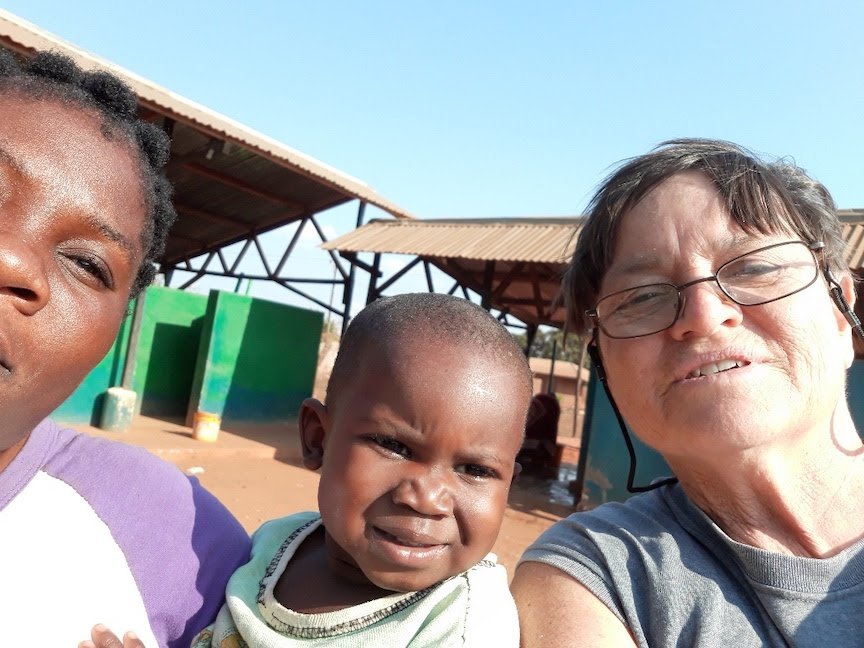 San­tos San­tos 1st self­ie with Bren­da and Fos­ter Moth­er, Felimina​

Please know I love hear­ing from all of you, so don't be shy about writ­ing. Tell me what's going on in your life, for I am very iso­lat­ed here and emails are most wel­come. I will answer back for sure.



BLESSINGS

,


BUSH

BUNNY

BRENDA

LANGE




AND

THE

BALAMA

STAFF