FROM

"

BUSH

BUNNY

BRENDA

"


DATE

:

OCTOBER

10, 2020



FABULOUS

FIVE

MOVE

INTO

NEW

HOME



Wednes­day, the Fab­u­lous Five Teenagers hap­pi­ly moved into their new home. Our staff helped them extend mos­qui­to nets over their new beds, and get all their belong­ings moved to the new site. You can see many of the gifts 4 of the teens showed off on mov­ing day.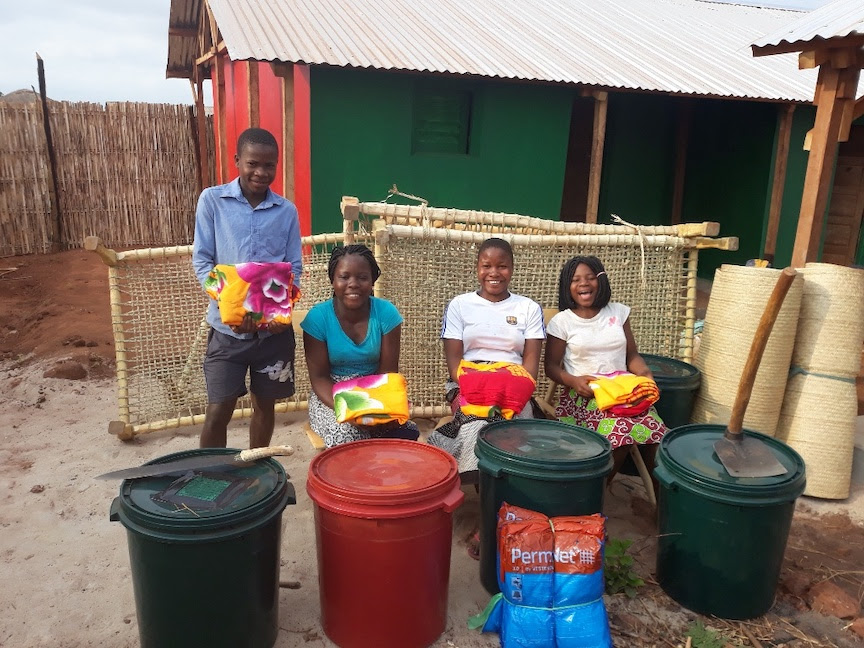 New home, many gifts for Child Head­ed house­hold.

Four­teen year old Fer­nan­do is not in the pho­to as he left ear­ly that a.m. to vis­it a friend, not real­iz­ing it was time to move them. Fer­nan­do returned late after­noon to find his old house desert­ed and every­one gone. Neigh­bors told him where to find his fam­i­ly. Shocked, he came to my house and apol­o­gized (rare occur­rence around here) to me for not being around to help with the move. After 2 days, the Fab­u­lous Five are well set­tled in and enjoy­ing their new home.



THANK

YOU

TO

THEIR

MONTHLY

SPONSOR

,

AS

WELL

AS

THOSE

WHO

CONTRIBUTED

"start-up gifts" so these young adults could have the basic items need­ed to begin a much bet­ter life.

Din­ha, the 17 year old "head of house­hold", seemed very relieved that Anna, our Children's Direc­tor, lives so close by. Being respon­si­ble for 4 oth­er teens is a

BIG

respon­si­bil­i­ty as many of you know.




THE

NORM

IN

OUR

LIVES



Each week we receive an aver­age of 1 or 2 babies into our for­mu­la
pro­gram. New orphan chil­dren come in about twice a month because their Mom has died from some dis­ease or dur­ing child­birth.

CV-19

is not a prob­lem in this area,

PTL

!



A wid­owed aunt with her 4 chil­dren and her sis­ter's 4 orphans. Your gifts tru­ly make a dif­fer­ence in the lives of this fam­i­ly.​

This week, Granny Assum­ia (Ah-soo-mia) report­ed to Social Ser­vices that she need­ed food help for her 2 orphaned Grand­chil­dren. One year old Jonas and 3 year old Muamede (Moo-ah-med‑y) hap­pi­ly left wear­ing new clothes and car­ry­ing a bag full of food that your love gifts pro­vid­ed.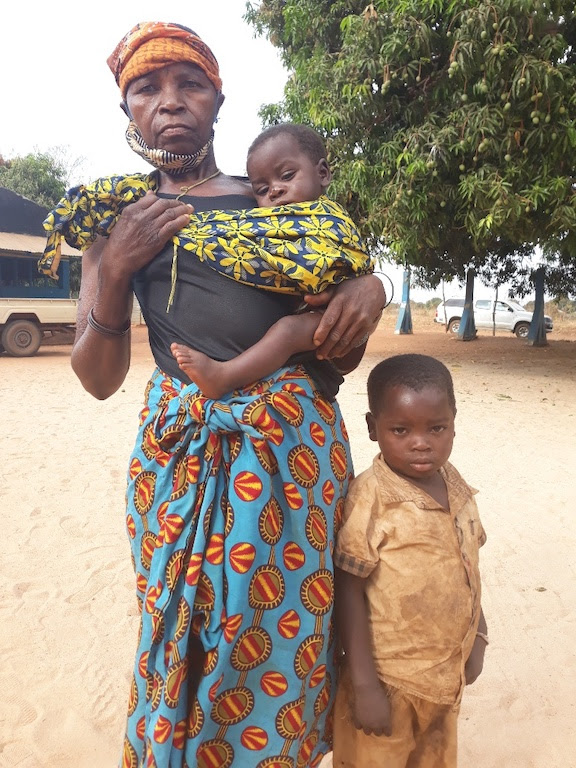 Granny Assum­ia holds 1 year old Jonas with 3 year old Muamede at her side.​

The before and after pho­tos are shown here. I want­ed to show you the trans­for­ma­tion that takes place when they put on new clothes. Don't be fooled by the lack of smiles for in this cul­ture, a smile means you are not tak­ing the gift seri­ous­ly. But know they were super hap­py for Muamede hap­pi­ly skipped off as his Granny head­ed them towards home.



Your gifts pro­vide new clothes for these 2 lit­tle boys.​




RAINY

SEASON

COMING

EARLY

.

The Octo­ber food give-outs were com­plet­ed today for more than 1,000 orphaned chil­dren in 22 remote vil­lages. Due to dark clouds hov­er­ing over Bala­ma all week with only mid­day sun­shine, our staff "took God's hint" know­ing this means the rains will soon begin.



Food give-outs keeps orphans/grannies healthy.​

Novem­ber is seed give-out time, so our plan is not to wait, but push on with the final food dis­tri­b­u­tion start­ing next Wednes­day. If heavy rains hit before the 1st 2 weeks of Novem­ber, we won't be able to get to many of the vil­lages as the roads are hard packed clay. Clay and water make for slip­pery mud roads which our trucks can't nego­ti­ate. Even 4‑wheel-dri­ve pick­ups strug­gle in some of the deep­er mud holes.

But I am hap­py to announce that for the 1st time

EVER

, Bala­ma has a paved road all the way through our town that con­nects it to oth­er parts of the Province/State!Rainy sea­son will no longer be a major chal­lenge if we need to go to the Cap­i­tal of Pem­ba between Decem­ber and March.



BECAUSE

YOU

CARE

, 1000'S

OF

CHILDREN

NOW

KNOW

THAT

JESUS

LOVES

THEM

.



THANK

YOU

FOR

MAKING

THAT

POSSIBLE

.



BLESSINGS




BUSH

BUNNY

BRENDA

LANGE




AND

THE

BALAMA

STAFF