FROM

"

BUSH

BUNNY

BRENDA

"


DATE

:

APRIL

17, 2021



BABY

BOY

OLIVIO

JOINS

OUR

FAMILY



Born Octo­ber 28, 2020,

OLIVIO

lost his moth­er 21 days lat­er from post par­tum com­pli­ca­tions. His very elder­ly Granny and Uncle did their best to care for him, but they strug­gled to meet his needs. The Granny was too frail to make the long trip to fetch baby for­mu­la every 14 days, so the Uncle brought him 40km/24 miles by bicy­cle.




Elder­ly Uncle rode bicy­cle 40 km/24 mi so Oliv­io could have milk


For sev­er­al weigh-ins, Oliv­io did not gain weight. Social Ser­vices was called and a home vis­it was made that very day. This elder­ly fam­i­ly agreed to release this orphan to us, as they real­ized they were too old to care for him. Only 4.1kg/9 lbs at 6 months, Oliv­io is

VERY

con­tent with his new "mama", Vaneza.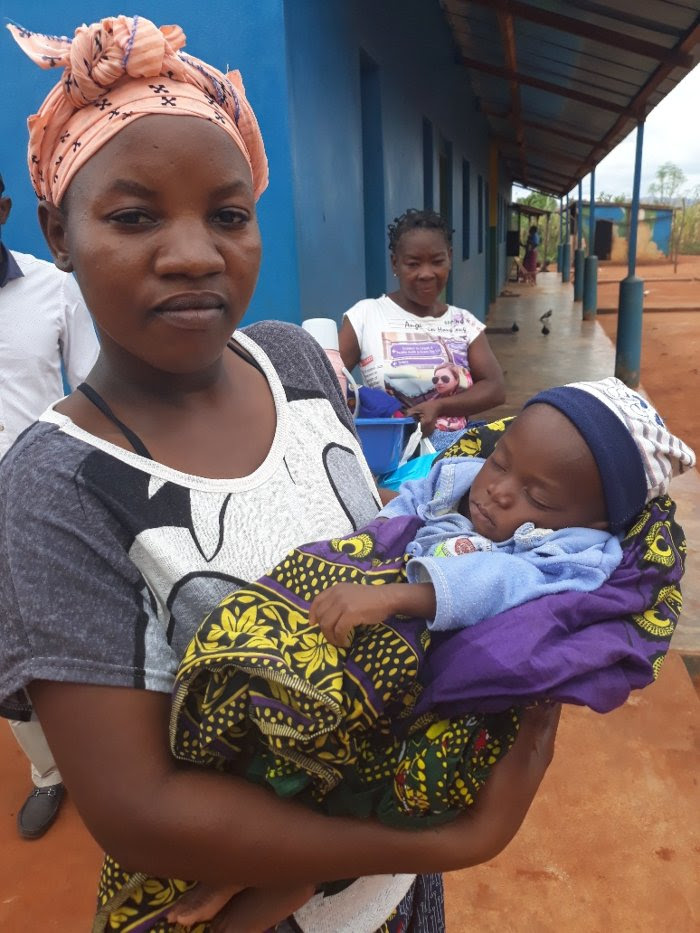 Veneza receives newest fam­i­ly mem­ber, Oliv­io

He is eager­ly eat­ing every 2–3 hours, which is nor­mal for a baby who has not been get­ting the nour­ish­ment need­ed. Oth­er­wise, he is per­fect­ly healthy. Vaneza was very relieved to receive such a healthy, hap­py lit­tle boy. Oliv­io will help her heal from the loss of Chris­tiano, whom she dear­ly loved.



OLIVIO

NEEDS

A $40/

MONTH

SPONSOR

, as milk and baby food prices have increased. Please email me if you would like to spon­sor this pre­cious lit­tle one.




LATEST

TRIPLETS

FIGHT

TO

SURVIVE



Born at 2.4 to 3.5kg/5.2lbs. to 7.7lbs., these 3 lit­tle ones have strug­gled with res­pi­ra­to­ry ill­ness­es that hos­pi­tal­ized them April 1st. They lost weight, but are fight­ing to regain it. Each has now man­aged to hit the 3.5 to 4kg mark at 8 weeks. It is a mir­a­cle they have all sur­vived with the chal­lenges of being raised in a remote vil­lage.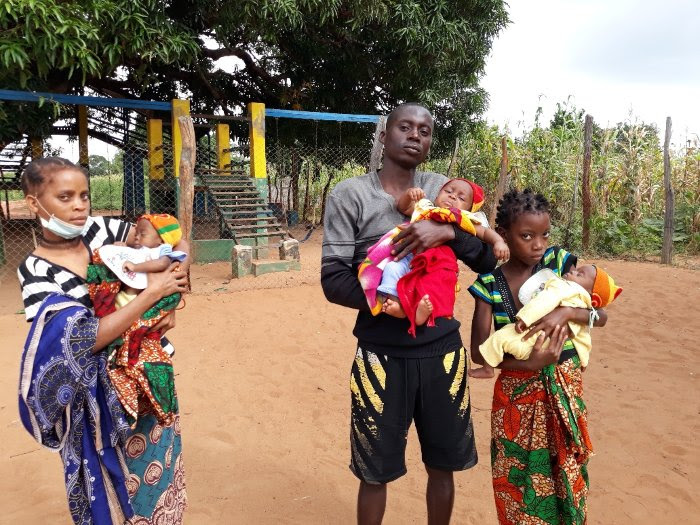 Newest triplets mak­ing progress

Plz pray for the block­age of any fur­ther set­backs, as their frail lit­tle bod­ies are work­ing very hard at sur­viv­ing already.





NEW

SANDBOX

A

BIG

HIT

AT

ZEBRA

HOUSE






New Sand­box at Zebra house a great hit!


With the con­struc­tion shut­down in 2020 due to

CV19

, our newest home nev­er received its sand­box. The 4 old­er chil­dren, plus our fast grow­ing Adeli­na and Maez­in­ha, are

THRILLED

to have such a great play area

THANKS

TO

A

SPECIAL

LOVE

GIFT

!




PLEASE

CONTINUE

TO

PRAY

FOR

ALL

OF

US

AS

WE

FACE

NEW

CHALLENGES

EACH

DAY

AS

OUR

FAMILY

GROWS

.



BLESSINGS

,


BUSH

BUNNY

BRENDA

LANGE




AND

THE

BALAMA

STAFF

.