FROM

"

BUSH

BUNNY

BRENDA

"


DATE

:

MAY

1, 2021



FUN

IN

THE

SUN

!

Our chil­dren are super active and healthy, thrilled that their school is open and Bawana-time is now more fun than ever!

I man­aged to catch their open­ing sing-a-long time on a short video this week. The youngest in the line on the left is 3‑year-old Jesuino, (Jezz wee no) who came to us in a very mal­nour­ished state as a new­born. His love for danc­ing and singing is hilar­i­ous, and he loves the laugh­ter he sparks. He is a bit of a ham, for sure.

We all got a super laugh when I showed the singing video to the chil­dren. As soon as Jesuino heard the singing, he start­ed danc­ing and singing along. The whole group broke out in laugh­ter at his actions, while Jesuino just kept right on danc­ing and singing. He is a char­ac­ter for sure!
Video Link — https://youtu.be/LwzdTNj5RBQ


Jesuino, on the left, mak­ing the most of sing a long time



YOUR

PRAYERS

AND

LOVE

GIFTS

HAVE

MADE

ALL

THIS

POSSIBLE

.

THANK

YOU

FOR

PROVIDING

THE

LOVE

AND

CARE

THIS

GROUP

NEEDED

FOR

A

BRIGHT

FUTURE

.



NOTE

: Helder has made it through his first week of teach­ers' school, only call­ing us 5 times for advice on uni­form pur­chase and oth­er school relat­ed needs. He's learn­ing fast how to do what is need­ed to meet school rules.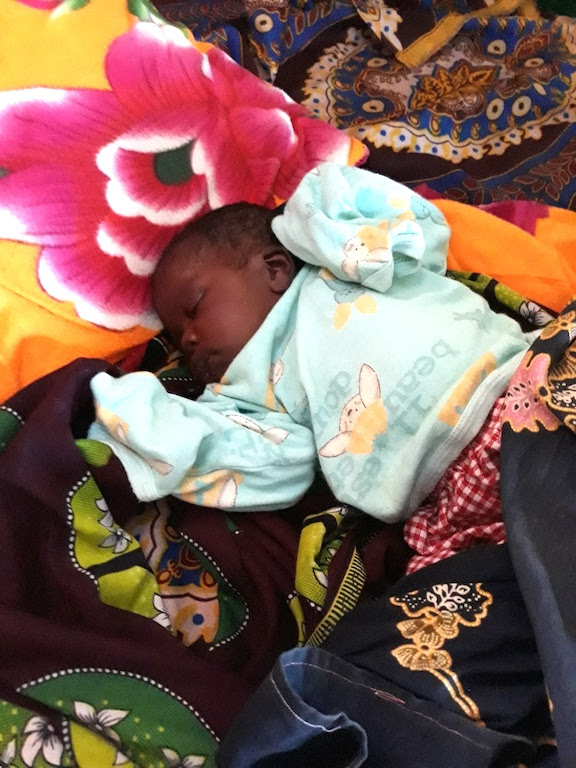 Baby Juma still needs a spon­sor.​




HOUSE

#7:

SHAPING

UP

AT

A

FAST

PACE



To the sound of mor­tar slap­ping the walls, I watched as our small con­struc­tion team com­plet­ed the final plas­ter­ing on the front wall of House #7 on April 30th. Now the slow­er paced fin­ish­ing work begins. The kitchen sink and table, as well as the Rock­et Stove must still be built, but that takes time and patience as it must be done 1 stage at a time and allowed to dry before doing more.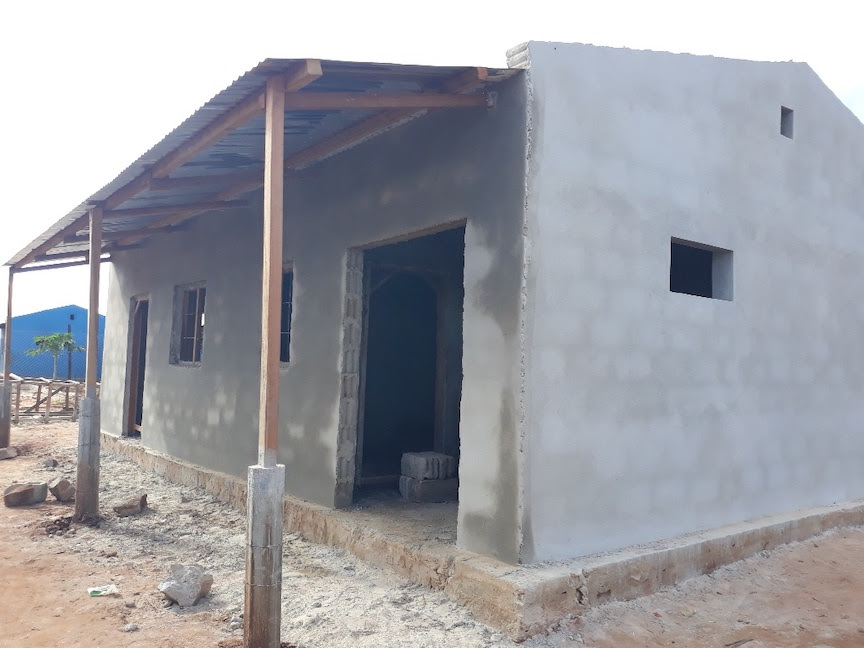 Major cement work com­plet­ed on all walls of dining/kitchen area.

The four 16-foot/4‑me­ter deep "long drop" toi­lets have been capped, allow­ing the bath­room foun­da­tion to be built. In S. Africa, a "long drop" is the name giv­en to a

USA

"out­house" but the dif­fer­ence is our long drops have no seat but just a cov­ered 3‑foot/ 1‑me­ter-wide, 16-foot/4‑me­ter-deep hole with a small hole cut in the mid­dle for doing your busi­ness. After all, we don't want any­one falling in!



Capped "long drops" allow bath­room foun­da­tion to begin this week.​

We will take it one step fur­ther by installing "san­i­tas" or a flat, stand upon, flush toi­let so no one can fall in and our lit­tle ones won't be scared when their toi­let train­ing begins.

SAFETY

FIRST

!

I will send a pho­to when all is com­plet­ed so you will have the full pic­ture. The pho­tos show our cur­rent progress, and I will give an update at the end of May.

Food buy­ing begins June 1st, so all con­struc­tion will come to a halt until the all-essen­tial food buy­ing pro­gram is com­plet­ed in mid-July.

Bless­ings and love to all of you as we con­tin­ue mov­ing for­ward one day at a time.

As Tex­ans often say:
Your Bush Bun­ny is hop­ping on down the trail, let­ting no grass grow under her feet.



BUSH

BUNNY

BRENDA

LANGE




AND

THE

BALAMA

STAFF